NICOLE DEBOURG-KAHN JOINS WILSONHCG AS SENIOR VICE PRESIDENT OF TALENT & PEOPLE OPERATIONS
April 4, 2018
April 2018 | Tampa
WilsonHCG, global leader and premium provider of innovative talent solutions, is pleased to welcome Nicole DeBourg-Kahn to its leadership team. Nicole will serve as Senior Vice President of Talent & People Operations, leading WilsonHCG's People & Culture (HR) teams, driving associate engagement, internal talent acquisition, as well as learning and development programs, and oversee the leadership of the organization's global People Operations.

"Empowering our people personally and professionally has been a key driver of WilsonHCG's growth into a global leader," said John Wilson, Founder and CEO of WilsonHCG. "We firmly believe Nicole's leadership will continue to pave the way for a workforce that is empowered and capable of serving, consulting and recruiting for our clients in ways no other provider can."
Nicole is a senior HR executive with more than 20 years of experience in talent management. She joins WilsonHCG from Florida-based professional employer organization (PEO), CoAdvantage, where she served as Senior Vice President of Human Resources. Nicole previously owned her own HR consulting firm, and has held senior level HR positions with CONMED Corporation, Blockbuster and U.S. Foodservice.
"In WilsonHCG, I'm thrilled to be joining such an inclusive and culture-driven organization," said DeBourg-Kahn. "I'm looking forward to furthering the growth of our global People & Culture, HR and People Operations teams, while cementing our footprint as an inventive and holistic talent solutions provider."
Nicole joins the organization on the heels of an exciting 2017, which included WilsonHCG being recognized as a "Leader" in NelsonHall's NEAT vendor evaluation for RPO, top RPO provider in the global Baker's Dozen List for seven consecutive years, HRO Today's EMEA Baker's Dozen Customer Satisfaction List for the third consecutive year, and a STAR performer in Everest Group's Global RPO Peak Matrix report for three consecutive years.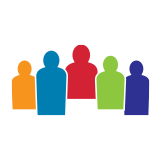 WilsonHCG is an award-winning, global leader in total talent solutions. Operating as a strategic partner, it helps some of the world's most admired brands build comprehensive talent functions. With a global presence spanning more than 65 countries and six continents, WilsonHCG provides a full suite of configurable...
Related Resources