SEVEN YEARS RUNNING! WILSONHCG NAMED TOP RPO PROVIDER BY HRO TODAY'S BAKER'S DOZEN LIST
September 27, 2017
September 2017 | Tampa
WilsonHCG, a global leader in innovative talent solutions, headquartered in Tampa, Florida, is pleased to announce the company's seventh consecutive inclusion inHRO Today magazine's yearly 2017 RPO Baker's Dozen list. Based solely on feedback from buyers, the Baker's Dozen list is the only ranking that analyzes the RPO space at a global level.
"WilsonHCG being named to HRO Today magazine's Baker's Dozen list for seven consecutive years illustrates the unparalleled nature of our people, especially when it comes to building accountable, consultative and lasting relationships with our clients," said John Wilson, CEO of WilsonHCG. "We're proud to be named to the list once again, but beyond that we're thankful our partners have experienced high quality service, and achieved exceptional results, working with WilsonHCG."
HRO Today magazine's rankings provide a transparent view of activity throughout the RPO industry as they are based entirely on anonymous client surveys. Each RPO provider is rated by size of deal, as well as breadth and quality of service. Results are then determined by statistical analysis using a weighting algorithm to ensure the most accurate, transparent results.
"WilsonHCG is an established leader in the RPO space," said Elliot Clark, CEO of SharedXpertise, publisher of HRO Today. "Being part of our list for seven years in a row, the company has clearly earned a reputation of innovation and excellent service. WilsonHCG continues to grow, evolve and lead the market – attributes I find most exciting within the talent market – ultimately, to anticipate and meet their clients' needs."
WilsonHCG and HRO Today are both committed to exploring the needs of today's RPO buyers, and exploring what makes up an effective RPO partnership. Of note, WilsonHCG recently released a joint WilsonHCG-HRO Today report, featuring extensive research around the impact of a top-quality sales workforce, the cost of turnover, and the most important analytics when it comes to staffing an organization's sales force. The report, A Guide to Measuring Sales Representative Turnover's Impact on the Bottom Line, can be found at the link.
About SharedXpertise
SharedXpertise, publisher of HRO Today, is the leader in providing media, summits and forums that develop professional practices in the areas of corporate responsibility, human resources and financial management. Its media offerings include print and online publications; its summits are conferences and its forums offer association membership programs. SharedXpertise serves strategy-level corporate executives in the human resources, finance, compliance and sustainability professions in North America, Europe and Asia.
More information about the annual RPO Baker's Dozen can be found at www.hrotoday.com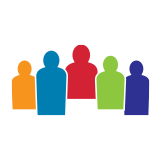 WilsonHCG is an award-winning, global leader in total talent solutions. Operating as a strategic partner, it helps some of the world's most admired brands build comprehensive talent functions. With a global presence spanning more than 65 countries and six continents, WilsonHCG provides a full suite of configurable...
Related Resources