WILSONHCG RECOGNIZED AS A "LEADER" FOR RPO IN NELSONHALL'S NEAT VENDOR EVALUATION
February 28, 2018
February 2018 | Tampa
Wilson Human Capital Group, Inc. (WilsonHCG), the premium provider and global leader in innovative talent solutions, has been recognized as a "Leader" in NelsonHall's NEAT vendor evaluation for RPO. WilsonHCG was identified as a Leader in NelsonHall's NEAT vendor evaluation for each category – including Overall, Global/Multi-Country Focus, and most notably both Innovation and Candidate Experience.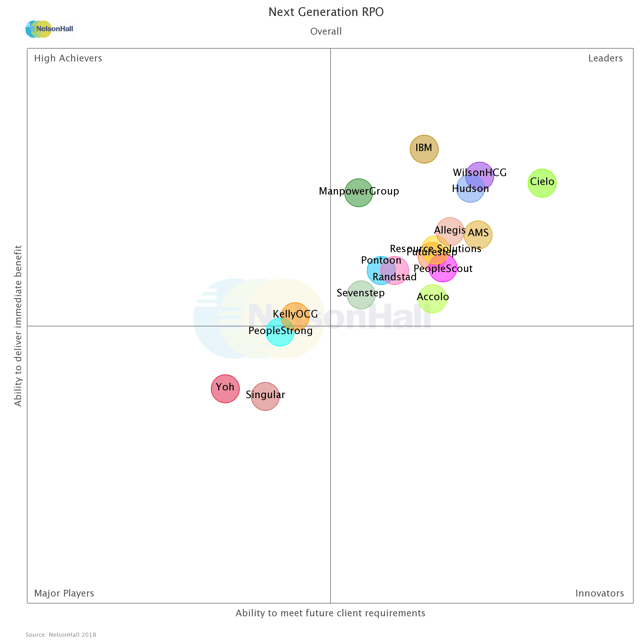 Regarding WilsonHCG's placement, Nikki Edwards, Principal HR Services Research Analyst with NelsonHall said, "WilsonHCG is positioned as a Leader for their ability to be innovative and create/deliver a high-touch candidate and customer focused experience. This is backed by strong client marks in several areas including: ability to scale up and down; improved quality of hire; use of analytics; and strength of partnership."
"It's an honor to again receive a Leader recognition in the Innovation and Candidate Experience categories, as each are integral to providing our clients with the service they deserve," said John Wilson, WilsonHCG CEO. "In meeting with business leaders across the globe, they're seeking 'innovative' RPO providers; WilsonHCG's consistent recognition in this category by NelsonHall is evidence of our people, the solutions we provide, and the ways in which we bring better talent to our partners."
WilsonHCG's NelsonHall recognition comes on the heels of a 2017 that included being named to HRO Today's EMEA Baker's Dozen Customer Satisfaction List for the third consecutive year, a top RPO provider in the global Baker's Dozen List for seven consecutive years, and a STAR performer in Everest Group's Global RPO Peak Matrix report for three consecutive years.
About NelsonHall and NEAT Vendor Evaluation
NelsonHall is the leading global analyst firm dedicated to helping organizations understand the 'art of the possible' in IT and business services with analysts in the U.S., U.K., and Continental Europe. NelsonHall provides buy-side organizations with detailed, critical information on markets and vendors that helps them make fast and highly informed sourcing decisions. And for vendors, NelsonHall provides deep knowledge of market dynamics and user requirements to help them hone their go-to-market strategies.
NEAT is NelsonHall's vendor evaluation and assessment tool, a method by which sourcing managers can strategically evaluate vendors at the onset of the screening process. Positioning as a "Leader" is based on a combination of analyst assessments and feedback from interviewing of vendor clients, primarily around measurements of the vendor's ability to deliver immediate benefit as well as meeting future customer requirements.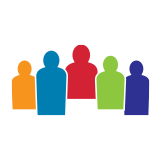 WilsonHCG is an award-winning, global leader in total talent solutions. Operating as a strategic partner, it helps some of the world's most admired brands build comprehensive talent functions. With a global presence spanning more than 65 countries and six continents, WilsonHCG provides a full suite of configurable...
Related Resources