WILSONHCG HONORED IN HRO TODAY'S 2016 EMEA BAKER'S DOZEN LIST AND EXCELLENCE IN ENGAGEMENT STRATEGY FOR TWO CONSECUTIVE YEARS
November 22, 2016
November 2016 | London
WilsonHCG, a global talent solutions leader, today announced it has been named to HRO Today magazine's 2016 Baker's Dozen Customer Satisfaction list for recruitment process outsourcing (RPO) in EMEA for the second consecutive year. Additional recognitions have been awarded to WilsonHCG for the HRO Today Services and Technology Association Award for excellence in engagement strategy for the European market.
For the Baker's Dozen recognition, results are based on a confidential survey of RPO buyers and customers within the region, evaluating breadth of service, size of deals, and performance quality. The annual rankings were announced on November 9th by HRO Today Magazine at HRO Today Forum Europe, and WilsonHCG placed fourth in the EMEA listing, moving up one rank from 2015.
"This is a testament to our EMEA team's dedication to high-quality service delivery," said Jesper Bendtsen, EVP Global Strategy, "To be recognized by HRO Today two years in a row is a significant achievement. With our customers' objectives in mind, we continue to drive process innovation and quality improvements that results in them hiring great talent."
"We are extremely honored to be recognized by HRO Today as a leading Recruitment Process Outsource provider within EMEA for a second year." Said John Wilson, CEO, "Our rapid growth within the region reflects our ability to drive business-impacting results for our client's. We look forward to continuing to exceed our client's expectations, by fostering a culture where creativity, collaboration and transparency drive our strategic talent solutions."
While attending the HRO Today Forum Europe, in Edinburgh (November 8 – 10), John Wilson, CEO, served as a panelist member where he discussed topics such as the future of RPO, innovative technologies impacting candidate engagement, and blended workforce solutions, to name a few.
"It's no surprise that WilsonHCG has been recognized with multiple HRO Today awards this year – it is a true testament to their ability to deliver excellent customer service and maintain a highly engaged workforce," said Elliot Clark, CEO of HRO Today magazine. "As a global talent solutions leader, WilsonHCG will continue to grow into new regions and we are excited to see what 2017 holds for them."
In September, WilsonHCG was recognized in the 2016 RPO Baker's Dozen list for the sixth year in a row among the top global enterprise Recruitment Process Outsourcing (RPO) providers.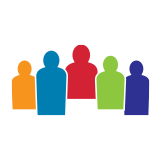 WilsonHCG is an award-winning, global leader in total talent solutions. Operating as a strategic partner, it helps some of the world's most admired brands build comprehensive talent functions. With a global presence spanning more than 65 countries and six continents, WilsonHCG provides a full suite of configurable...
Related Resources