WILSONHCG RANKED AMONG TOP RPO PROVIDERS ON HRO TODAY'S BAKER'S DOZEN LIST FOR THE SIXTH YEAR
September 19, 2016
September 2016 | Tampa
WilsonHCG, a global talent solutions leader, today announced it has been named to HRO Today magazine's 2016 RPO Baker's Dozen list for the sixth consecutive year. The Baker's Dozen list is the only ranking that analyzes the RPO space at a global level.
"These awards show how our engaging organizational culture helps us build lasting, beneficial relationships with each of our clients," said John Wilson, CEO of WilsonHCG. "The talent landscape has evolved, and so have we by delivering customized solutions that go beyond standard recruitment practices. We pride ourselves on providing superior service and flexibility to meet the growing needs of our clients."
The rankings provide a transparent view of activity in the RPO industry as they are based entirely on anonymous surveys from clients. RPO providers are rated by size of deals, breadth of service and quality of service. Results are determined by statistical analysis using a weighting algorithm.
"WilsonHCG has established itself as a leader in the RPO space," said Elliot Clark, CEO of SharedXpertise, publisher of HRO Today. "The company is well known in the industry for innovation, excellent service and a highly engaging corporate culture. I'm impressed by WilsonHCG because the company never stands still — it's always growing and evolving to anticipate and meet clients' needs."
WilsonHCG and HRO Today are both committed to determining what goes into effective RPO partnerships. Recently, the two organizations conducted research to identify the elements that most impact RPO relationships. The resulting report, "Exactly What Does Quality Mean in the RPO Space?" examines dimensions such as communication, cultural fit, responsiveness, innovation and technology.
ABOUT SHAREDXPERTISE
SharedXpertise, publisher of HRO Today, is the leader in providing media, summits and forums that develop professional practices in the areas of corporate responsibility, human resources and financial management. Its media offerings include print and online publications; its summits are conferences and its forums offer association membership programs. SharedXpertise serves strategy-level corporate executives in the human resources, finance, compliance and sustainability professions in North America, Europe and Asia.
More information about the annual RPO Baker's Dozen can be found at www.hrotoday.com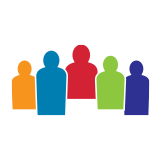 WilsonHCG is an award-winning, global leader in total talent solutions. Operating as a strategic partner, it helps some of the world's most admired brands build comprehensive talent functions. With a global presence spanning more than 65 countries and six continents, WilsonHCG provides a full suite of configurable...
Related Resources