Kim Pope discusses total talent with the RPOA
January 22, 2021
The COVID-19 pandemic has catapulted the adoption of total talent in many ways. That's the view of Kim Pope, chief operating officer at WilsonHCG. She made the comments during an interview about total talent with journalists at the Recruitment Process Outsourcing Association (RPOA).
Pope said organizations that, in the past, may have been slow to embrace change, have had to do it quickly.
She went on to explain that the renewed interest in total talent has varied depending on region, with some regions being quicker to welcome conversations about a holistic approach to talent. Organizations in APAC and North America have been faster to welcome those conversations, while those in Europe were a little slower.
There are also variations relating to industry, with companies in high-tech and consumer goods more open to total talent. And many organizations are scaling up their contingent workforces because of the flexibility, Pope explained.
You can read the full article here.
Read more from Kim Pope here
Forbes HR Council: Kim Pope explains emotional intelligence benefits
In this article, Pope talks about why emotional intelligence should be a critical part of an employer's hiring criteria.
Why empathy is vital for effective leadership, especially in times of crisis
In this article, Pope elaborates on why emotional intelligence – the inherent ability to understand how other people feel – is key to being a strong leader.
Preparing for the new era of employment branding: Three considerations
In this Forbes HR Council article, Pope discusses why a robust employment brand is more important than ever.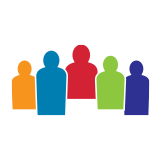 WilsonHCG is an award-winning, global leader in total talent solutions. Operating as a strategic partner, it helps some of the world's most admired brands build comprehensive talent functions. With a global presence spanning more than 65 countries and six continents, WilsonHCG provides a full suite of configurable...
Related Resources