Forbes HR Council: Kim Pope explains emotional intelligence benefits
December 16, 2020
Emotional intelligence should be an integral part of an employer's hiring criteria as it can boost productivity and improve morale. This was part of what Kim Pope, chief operating officer at WilsonHCG, commented upon when she recently spoke to reporters at the Forbes Human Resources Council.
Emotional intelligence is critical for boosting business results
She said empathy helps to increase collaboration among teams, which helps strong relationships to form, encouraging trust and respect across the board.
The COVID-19 pandemic has brought the role emotional intelligence in business plays into the limelight. Those leaders who have shown empathy throughout the crisis have been the most effective.
However, many organizations are still failing to include emotional intelligence as part of their hiring criteria, despite the many benefits it brings.
Camaraderie goes a long way when you know others take your feelings into account. And this is now more important than ever because of the increase in the number of people working remotely during the COVID-19 pandemic.
Kim's insights come from her own experiences as a leader. As a member of the executive leadership team, she collaborates with colleagues to ensure operational and process excellence.
To read the full article, check out 10 Ways emotional intelligence bolsters business results
Read more from Kim Pope:
Why empathy is vital for effective leadership, especially in times of crisis
In this article, Kim elaborates on why emotional intelligence – the inherent ability to understand how other people feel – is key to being a strong leader.
Preparing for the new era of employment branding: Three considerations
In this Forbes HR Council article, Kim discusses why a robust employment brand is more important than ever.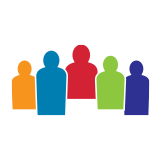 WilsonHCG is an award-winning, global leader in total talent solutions. Operating as a strategic partner, it helps some of the world's most admired brands build comprehensive talent functions. With a global presence spanning more than 65 countries and six continents, WilsonHCG provides a full suite of configurable...
Related Resources