Contract workforce "critical for success" in new world of work
December 15, 2020
The COVID-19 pandemic has changed the way we work. In truth, the world of work was changing long before the pandemic hit. But, the future of work, which was just a concept pre-pandemic, is now a reality. And COVID-19 is responsible for accelerating this shift.
For example, although remote working was growing in popularity before COVID-19 struck, now it's the norm and this trend is set to continue. Don't just take my word for it. More than three quarters (86%) of respondents agreed their companies would be more likely to adopt flexible and agile working practices even after COVID-19 is brought under control, according to WilsonHCG's COVID-19 impact survey.
Transforming contingent labour programmes
To thrive in the post-pandemic era, organisations will need flexible workforces and a holistic approach to workforce management. The role of the external workforce, otherwise known as the contract workforce, will be instrumental in achieving this.
We live in an era dominated by chronic skills shortages; as a result, companies have come to rely on temporary talent to plug the gaps. This is compounded by the different priorities that millennials and gen Z have regarding what, where, when and how they work. You only have to look at the rise in talent platforms such as Upwork, Toptal and InnoCentive. According to research from the Harvard Business Review, these on-demand platforms have quadrupled, going from 80 in 2009 to more than 330 now.
Further, the Harvard Business Review surveyed almost 700 businesses that use the platforms, which revealed that 90% of the leaders questioned believe these platforms will be critical to their ability to compete in the future.
Pre-pandemic, 36% of the workforce consisted of contingent workers, according to a report by Upwork. But that figure is set to rise for several reasons:
Uncertain economic climate: Companies often hire talent on a contract or project basis during times of uncertainty. Almost a third (32%) of organisations are replacing full-time employees with contingent workers as a cost-saving measure, a recent report from Gartner revealed.
Workforce demands: Another reason why the contingent workforce is set to grow is because of the desire for flexible working contracts. The days of going into an office and sitting at a desk for eight hours a day are fast becoming a distant memory. An increasing number of people want contract work, even part-time work. In one of WilsonHCG's most recent roundtables with HR and talent acquisition leaders, we heard that many people have voluntarily left full-time work to care for their families and plan to return to the workforce on a part-time basis in the future. In addition, 62% of millennials, who make up the biggest segment of today's workforce, regard the gig economy as a viable alternative to full-time employment, research from Deloitte revealed.
The acceleration of digital transformation projects: Many organisations have brought forward digital transformation projects because of the urgent need for employees to work virtually. The skills required for such projects are specialised, so companies often bring independent contractors in to help. And, thanks to virtual work, companies can widen the net and access talent across borders (compliance and tax standards must be considered if this is the case). Additionally, contractors can provide a fresh perspective, and often spur innovation.
The need to scale at speed: During the start of the pandemic, the world came to a standstill. Lockdowns were enforced to stop the spread of the virus. And while companies took advantage of government support and were able to furlough workers, some had to reduce their workforces as part of cost containment measures. The result is that these organisations may struggle to scale at speed as demand continues to return. In the past, contingent workers were often used in the short term, but are now a key element of most talent strategies because they allow companies to move in an agile manner, ramp at speed and access specialised skills.
The advantages of holistic talent management
Put simply, organisations that view talent as a whole have a competitive advantage over those that don't. With a holistic approach, talent acquisition teams can hire the best type of worker by accessing skills aligned to specific business needs.
Hiring manager requirements are supported while still maintaining control of budgets and headcount. This approach also helps internal mobility programmes. Permanent employees will be able to move around within the business while developing their skillsets, reducing the need to source new talent.
Read more on why a holistic approach to talent management is essential
Benefits of direct sourcing
Traditional direct sourcing was implemented to shift away from the expensive mark-up or not-to-exceed models, reducing dependency on staffing agencies. However, a true direct source programme brings greater benefits than just cost savings.
Direct sourcing enables organisations to implement outreach and engagement strategies to support wider initiatives such as total talent and diversity, equity, inclusion and belonging. In addition, it ensures compliance standards are met so companies don't fall foul of the legislation associated with this group of workers. This is key given that IR35 will come into force in the UK on April 6, 2021.
Managing performance
Employers that opt to increase their use of gig workers over the coming months will need to ensure they have effective virtual onboarding processes in place to bring contractors up to speed. In addition, they'll also need to consider how to manage performance and decide whether contractors will be eligible for the same benefits as their full-time counterparts.
Act now
The dependency on external workforces is expected to soar over the coming months. Organisations need to take action now to transform their labour programmes so they can thrive in the new world.
Related articles:
Uncertainty Drives Total Talent Programmes
Why a holistic approach to talent management is essential
Why a holistic approach to talent management is essential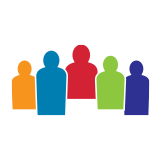 WilsonHCG is an award-winning, global leader in total talent solutions. Operating as a strategic partner, it helps some of the world's most admired brands build comprehensive talent functions. With a global presence spanning more than 65 countries and six continents, WilsonHCG provides a full suite of configurable talent services including recruitment process outsourcing (RPO), executive search, contingent talent solutions and talent consulting. TALENT.™ It's more than a solution, it's who we are.
Related Resources