Uncertainty drives total talent programmes
August 19, 2020
Uncertainty has become the new normal. And, in my opinion, there will still be uncertainty three years from now. Employers are treading cautiously. While many are implementing change  programmes  and expecting increased activity, there is also a sense of trepidation about the  world  economy over the next few years. 
As  organisations  readjust to the economic and social  challenges,  many will need to add new skills to make their projects a success. And the uncertain economic climate, coupled with talent shortages for highly skilled roles, will undoubtedly result in an increase in the number of organisations building non-permanent workers into their workforce strategies.
Today's workplace is made up of both permanent and contingent workers. In fact, around 40% of the workforce is now contingent, according to research from Deloitte.  However, procurement, IT and HR, too often, operate in a fragmented manner when hiring contingent workers. A holistic approach with collaboration among departments is vital. Companies must integrate permanent and contingent talent acquisition so that it runs like one cohesive unit. 
Transparency and visibility across the entire workforce are key to drive informed business decisions.  After all, talent is talent regardless of whether it's  permanent  or contingent.  The best-outsourced talent programmes now blend recruitment process outsourcing (RPO) and managed service provider (MSP) capabilities to provide a total talent approach. 
Next-generation total talent programmes 
Blended talent solutions are growing in popularity and will likely increase over the next three years.  Almost a quarter (22%) of the 2018 global RPO market was derived from blended RPO and MSP contracts, with another 16% of the market represented by RPO contracts where the provider also delivers MSP under a separate contract, according to research from Staffing Industry Analysts. 
When it comes to approaching talent strategically, MSP alone is often too transactional to deal with market expectations. But, infusing employment branding, strategic workforce planning and technology consulting, for example, can solve issues associated with reliance on technology, outdated tech, data management limitations and fastest-to-fill hiring models. 
Next-generation total talent solutions deliver engaging, high-touch and personalised candidate and hiring manager experiences and are more productive in this talent landscape than the traditional models that fail to view talent together. 
Benefits of total talent solutions
Integrated workforce management strategies streamline internal operations between procurement, talent acquisition and hiring managers. Cross-functional processes and policies, supported by unified data and business intelligence, provides  multiple  benefits, including: 
Improved insights into the total cost of hiring all talent 
Continuous engagement with talent communities 
A better employee value proposition (EVP)
Improved compliance and reduced risk because of the reduction in the number of third-party suppliers being utilised
The ability to fill critical roles 
Standardised analysis across all engagement platforms regardless of source 
Greater talent acquisition agility and scalability 
Improved candidate quality and hiring experience 
Increase in hiring manager satisfaction 
More access to talent through organisation-owned talent communities 


A true demand management programme
By looking at talent holistically and accounting for each type of talent's contribution to operations, talent acquisition teams can build a demand management programme. This allows you to: 
Hire the best type of worker for the project at hand as it gives talent teams the ability to source and procure contingent workforce talent that is high-quality, aligned to specific business needs and available "on-demand" to meet immediate talent needs. 
Support hiring manager needs while still maintaining headcount and budget control as talent teams can make improved talent decisions based on the projects at hand and associated deadlines. In addition, permanent employees will be able to move around to fill different needs within organisations without the expense or time required to hire or source new talent. 
Protect organisational security and costs with better processes and systems to manage and mitigate the risk of contingent worker administration across the worker lifecycle. 
The ability to oversee and manage an entire workforce - both for the day-to-day needs and when forecasting future adjustments - is a true demand management model. But it only functions efficiently if permanent and contingent workforces are managed as one cohesive group that can be deployed as required.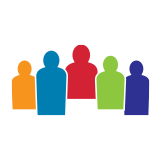 WilsonHCG is an award-winning, global leader in total talent solutions. Operating as a strategic partner, it helps some of the world's most admired brands build comprehensive talent functions. With a global presence spanning more than 65 countries and six continents, WilsonHCG provides a full suite of configurable talent services including recruitment process outsourcing (RPO), executive search, contingent talent solutions and talent consulting. TALENT.™ It's more than a solution, it's who we are.
Related Resources