Kim Pope discusses the benefits of implementing unlimited PTO
December 14, 2021
Increasing employee engagement in the workplace can be difficult at times, but boosting morale among your workforce can help.

Employees with high morale typically have higher levels of job satisfaction and are more likely to stay at companies for longer.
Kim Pope, COO of WilsonHCG and member of the Forbes Human Resources (HR) Council, discusses the benefits of offering employees unlimited paid time off (PTO) to help boost employee morale.
In an interview with reporters at the Forbes HR Council, she explained how WilsonHCG recently rolled out an unlimited PTO policy. Pope said that over the past year, since this additional benefit was implemented, WilsonHCG has seen an increase in employee morale and productivity.
"Giving employees unlimited time off really does give them the opportunity to prioritize caregiving and mental health," she added.
Learn more about improving your company culture here.
Read more Forbes articles from Kim Pope
Forbes HR Council: Kim Pope explains emotional intelligence benefits
Forbes HR Council: How to attract passive candidates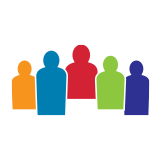 WilsonHCG is an award-winning, global leader in total talent solutions. Operating as a strategic partner, it helps some of the world's most admired brands build comprehensive talent functions. With a global presence spanning more than 65 countries and six continents, WilsonHCG provides a full suite of configurable talent services including recruitment process outsourcing (RPO), executive search, contingent talent solutions and talent consulting. TALENT.™ It's more than a solution, it's who we are.
Related Resources