Marisol Hughes discusses remote working during a podcast with Kudos
May 27, 2020
May 2020
Marisol Hughes, Executive Vice President and General Counsel at WilsonHCG, recently appeared on the Kudos Work from Home podcast.
During her appearance on the podcast, which features experts from some of the world's leading companies, Marisol spoke to Nikki Weisgarber, the Director of Client Success at Kudos, to talk about how to keep workforces engaged and connected.
Marisol also discussed the importance of communication during times of crisis. She said getting information to people in a timely manner is really important.
In addition, she talked about some of the engagement and collaboration events that she has managed to organize at WilsonHCG such as virtual coffee chats, Top Chef, WilsonHCG Cribs and even "What's in your fridge right now?".
Marisol also talked about WilsonHCG's designated mental wellness month, which has weekly areas of focus, including sessions with certified "Happiness at Work" coaches.
You can listen to the Work from Home podcast here.
Marisol drives the company's internal human capital management strategy – including talent growth and development, compensation and benefits, and employee relations and engagement programs – to support the company's continued growth, innovation, and profitability. On the legal side, serving as the company's top legal advisor, she and her team negotiate key contracts, assist in the navigation of mergers and acquisitions, oversee compliance and corporate governance and support the company's foreign market entry and expansion.
READ MORE
WilsonHCG's Marisol Hughes named to SIA 40 Under 40 list
Marisol Hughes speaks to reporters at the Tampa Bay Business Journal
Profiles in Diversity Journal: WilsonHCG's Marisol Hughes talks about diversity, inclusion and human equity in business today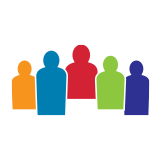 WilsonHCG is an award-winning, global leader in total talent solutions. Operating as a strategic partner, it helps some of the world's most admired brands build comprehensive talent functions. With a global presence spanning more than 65 countries and six continents, WilsonHCG provides a full suite of configurable...
Related Resources