InformationWeek: WilsonHCG's Craig Sweeney talks about automation
September 17, 2020
InformationWeek: WilsonHCG's Craig Sweeney talks about automation
Successful automation isn't just about acquiring new tools, according to Craig Sweeney, SVP, global strategic solutions at WilsonHCG.
Craig made the comments during an interview with journalists from InformationWeek to discuss automation and how to get it right.
"There are so many technologies that can help to automate and optimize business processes, it can be hard to know which is the most suitable," he said.
Craig, who leads WilsonHCG's new client development across the world and leads numerous projects across the EMEA and APAC regions including client and and delivery developments in India, China, Korea, Hong Kong and Singapore, said organizations need to think about what they want to achieve with their technology before they invest.
"It seems obvious, but there are still many companies out there that just go for the latest tech without clear and well thought out objectives, including how it will integrate with their existing technology stack," Craig added.
Visit the InformationWeek website to read the full article.
Read more content from Craig Sweeney here
Craig Sweeney: The desire for a more holistic approach to talent is growing
Craig talks about how the approach to talent has evolved and is now more holistic He said increasing numbers of organisations are now seeking a trusted advisor for all of their talent needs.
Craig Sweeney talks developments in RPO
In this article, Craig talks about how RPO has evolved over the past few years and discusses artificial intelligence and the technology's ability to provide valuable data.
Craig Sweeney discusses the importance of investing in employer brand
In this article, Craig talks about why investing in employer brand is a business imperative because of the huge shift in candidate mindset over the past few years. Candidates have essentially become consumers and now "shop" for jobs so, simply put, companies have to position themselves as employers of choice.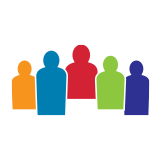 WilsonHCG is an award-winning, global leader in total talent solutions. Operating as a strategic partner, it helps some of the world's most admired brands build comprehensive talent functions. With a global presence spanning more than 65 countries and six continents, WilsonHCG provides a full suite of configurable...
Related Resources