Forbes HR Council: Kim Pope explains why empathy is vital for effective leadership
June 22, 2020
June 2020
To be an effective leader, you must have emotional intelligence, according to Kim Pope, chief operating officer at WilsonHCG.
Kim, who has more than 15 years of experience in recruitment process outsourcing and talent acquisition, made the comments in an article she wrote for the Forbes Human Resources Council.
She said an integral part of having emotional intelligence is the ability to have empathy and understand how other people feel.
This, said Kim, is the key to building long-lasting relationships which are based on trust and mutual respect. In turn, this leads to greater collaboration and increased productivity.
The COVID-19 pandemic has brought the role empathy plays into the limelight. Those leaders who have shown empathy throughout the crisis have been the most effective.
Kim cites Jacinda Ardern, the prime minister of New Zealand, as the perfect example. She has led New Zealand through the crisis and has proven that empathy is not just a desirable trait, but an essential trait, she writes.
In the article, she goes on to provide key considerations for leaders when incorporating empathy into the workplace.
From communication to listening without judgement to leading by example. All are things that leaders need to consider if they want to lead effectively.
Employee well-being is another thing that Kim is a huge advocate of. She says well-being initiatives are hugely important as they help people to feel healthy in both a physical and mental capacity. And during turbulent times, employees are mostly likely to make use of well-being initiatives.
To read the full article, click here.
Read more from Kim Pope, chief operating officer at global talent leader WilsonHCG
Preparing for the new era of employment branding: Three considerations
In this article for the Forbes HR Council, Kim discusses why a robust employment brand is more important than ever.
Kim Pope provides valuable insight on how to build a strong employer brand
In this post, Kim talks about how to develop a strong employer brand.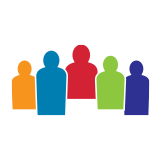 WilsonHCG is an award-winning, global leader in total talent solutions. Operating as a strategic partner, it helps some of the world's most admired brands build comprehensive talent functions. With a global presence spanning more than 65 countries and six continents, WilsonHCG provides a full suite of configurable...
Related Resources