Craig Sweeney talks talent acquisition with Talkpush CEO
October 28, 2020
October 2020
Hiring is going to be at altitude in 2021, according to Craig Sweeney, senior VP of global strategic solutions at WilsonHCG. He made the comments during a podcast with Max Armbruster, the CEO of Talkpush.
Craig said he doesn't think hiring will be limited to high-volume either and that it will be right across the board.
"One of the areas we're seeing a huge amount of activity right now is around sales hiring, that's from enterprise sales right away through sales consultants across clients. And that's because people are trying to call back their losses that they've seen in the early parts of the year. And I think that will kind of drive through, into next year's plans as well," he added.
Craig, who leads WilsonHCG's new client development across the world, also talked about the role technology plays in talent acquisition. He said technology can have a great impact on the candidate journey because it means job seekers get responses to questions 24/7 at a time that suits them.
Human interaction, however, is still a key aspect. Technology goes hand-in-hand with human contact and both elements are required to provide a high-class candidate experience. Organizations need to have access to the right technology in order to fulfill their critical business-impacting roles. Technology can also assist companies wanting to build talent pipelines, so they have access to qualified candidates as and when the need arises, he explained.
You can listen to the podcast by visiting the Talkpush website here.
Read more content featuring Craig
Craig Sweeney: The desire for a more holistic approach to talent is growing
Craig talks about how talent acquisition has evolved over the years and how increasing numbers of organisations are now seeking a trusted advisor for all their talent needs.
Craig Sweeney talks developments in RPO
The evolution of RPO over the past few years and artificial intelligence and the technology's ability to provide valuable data, was the main topic of discussion in this article.
Craig Sweeney discusses the importance of investing in employer brand
In this article, Craig talks about why investing in employer brand is a business imperative because of the huge shift in candidate mindset. Candidates have essentially become consumers and "shop" for jobs so, simply put, companies have to position themselves as employers of choice.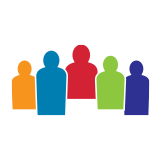 WilsonHCG is an award-winning, global leader in total talent solutions. Operating as a strategic partner, it helps some of the world's most admired brands build comprehensive talent functions. With a global presence spanning more than 65 countries and six continents, WilsonHCG provides a full suite of configurable...
Related Resources