Craig Sweeney featured in HRO Today
October 26, 2020
Optimizing the screening process should be a priority for those in talent acquisition. That's the view of
Craig Sweeney, Senior Vice President of Global Strategic Talent Solutions
at
WilsonHCG
, who made the comments during an interview with reporters at HRO Today
.
He said there will be a lot of companies getting ready to ramp as the economy lifts and there will be more candidates than ever to screen.
"There will inevitably be more candidates to screen over the coming months, but more applications don't necessarily mean more people who are qualified for the roles to which they apply," Craig said.
He added: "Therefore, screening processes need to be optimized so they're as efficient as possible. Moving forward, finding candidates with the right skills will become more time-consuming as there will be more resumes to screen."
As the SVP of Global Strategic Talent Solutions, Craig leads WilsonHCG's new client development across the world.
He has been instrumental in the company's international growth, ensuring the global solutions we deliver are tailored to the needs of each region. He has led numerous projects across the EMEA and APAC regions, including client and delivery developments in India, China, Korea, Hong Kong and Singapore.
Read the full article here.
Read more articles featuring Craig
Craig spoke to InformationWeek about getting automation right. You can read more here.
Craig Sweeney talks developments in RPO
In this article, Craig talks about how RPO has evolved over the past few years and discusses artificial intelligence and the technology's ability to provide valuable data. Read more here.
Craig Sweeney discusses the importance of investing in employer brand
In this article, Craig talks about why investing in employer brand is a business imperative because of the huge shift in candidate mindset over the past few years. Candidates have essentially become consumers and now "shop" for jobs so, simply put, companies have to position themselves as employers of choice. Read more here.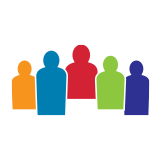 WilsonHCG is an award-winning, global leader in total talent solutions. Operating as a strategic partner, it helps some of the world's most admired brands build comprehensive talent functions. With a global presence spanning more than 65 countries and six continents, WilsonHCG provides a full suite of configurable...
Related Resources