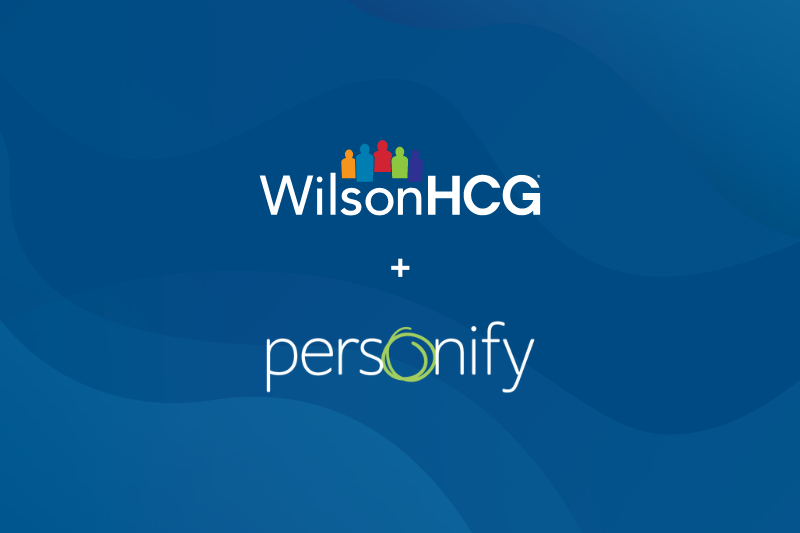 Our story
WilsonHCG acquired Personify at the start of 2023. With global headquarters in Raleigh, North Carolina, Personify is an RPO provider that specializes in healthcare and life sciences.
Since
uniting
, we have been able to drive strategic business outcomes for our clients. Our proactive talent solutions have transformed the way organizations operate.
Integrating the brands at this time will further strengthen the global market presence and breadth of talent solution offerings we offer. Additionally, it reinforces the market position of our organization as it pertains to healthcare and life sciences talent solutions. We believe this integration will lead to further innovation in the space, transforming the way these industries recruit.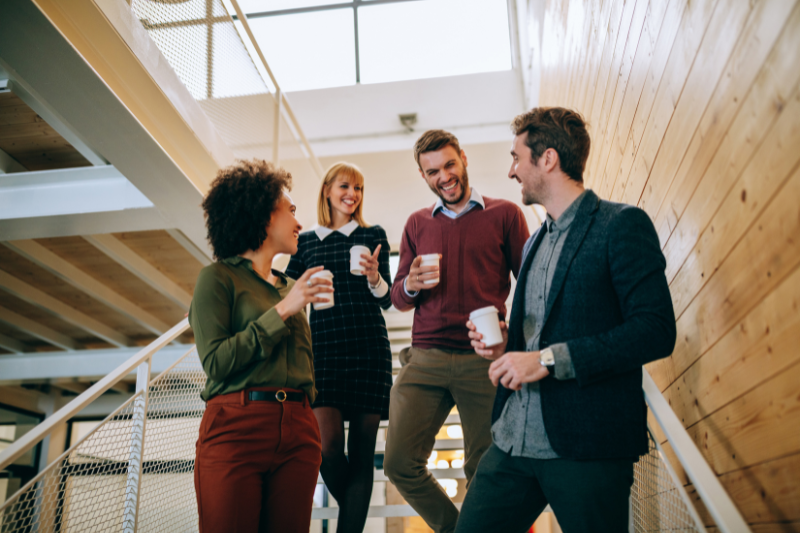 Market demand for RPO and total talent solutions
52% of CEOs cited skills shortages as the force most likely to affect their industry's profitability over the next 10 years, a PwC report revealed. No industry is immune to skills shortages and as the talent landscape continues to evolve at a rapid pace, organizations are turning to RPO and total talent solutions to help them meet their business goals. Together, we can transform talent acquisition into a strategic and proactive function and change the way the healthcare and life sciences industries hire talent.
Tampa
WILSONHCG GLOBAL HEADQUARTERS
400 N. Ashley Drive
Ste. 3000
Tampa, FL 33602
Toronto
44 Victoria Street, #2000
Toronto, Ontario M5C 1Y2
Singapore
137 Market Street
#15-01Singapore 048943
Manchester
The Lexicon, 6th Floor
10-12 Mount Street
Manchester, M2 5NT
United Kingdom
Cape Town
Unit E3, Centurion Business Park
Cnr of Bosmansdam & Democracy Way
Milnerton 7441
Cape Town, South Africa
Hong Kong
16/F, 8 Wyndham Street
Central, Hong Kong
Tokyo
Nihonbashi 3-chome Square 2F3-9-1
Nihonbashi Chuo-ku, Tokyo 103-0027
Beijing
Room 1829, 18/F, Block B, Gemdale Plaza
9 Jianguo Road Chaoyang District
Beijing 100022 P.R. China
Shanghai
Unit 2101/05, 21/F Jing An GoHigh
Building No. 2 Hua Shan Road
Shanghai 200040 P.R. China
Raleigh
416 S. Dawson Street
North Carolina, 27601
Kraków
Orange Office Park
Klimeckiego 1
Poland 30-705
Bucharest
8-10 Tudor Arghezi Street
2nd District Unimed Building
Gallery Level, Office No. 2
Bucharest, Romania
New York
445 Park Avenue
9th Floor
New York City, New York 10022
Guadalajara
Avenida Adolfo Lopez Mateos Norte 95
Office 24-133
Guadalajara, Jalisco 44648