Ways to give back this Veterans Day
November 11, 2020
My partner and I were making holiday plans the other day – which is often tricky given his active duty military status. He's been assigned a new unit, which always carries a bit of ambiguity. For example, he won't know until the day before Thanksgiving whether he will be able to fly with me to visit family or remain on post (or potentially face deployment). We've grown accustomed to his job's uncertainties and worked our life around it, but this year the gravity of his obligation hit me more profoundly: It isn't just this Thanksgiving… it's every single holiday, birthday, wedding and graduation. Every precious life moment that he, and others in his position, miss in their call to duty.
When many of us think of the men and women serving our country, we envision the battlefield and physical sacrifice involved. Many of us don't realize that to "put one's life on the line" also means to give up many different aspects of that life in the name of service. Those of us in the civilian world can't begin to grasp just how much the men and women serving our country put aside to keep us safe or how difficult it becomes to weave all the loose ends back together again when they transition out of service and back into the civilian world. There are bonds that need to be reformed, relationships to be nurtured and a different sort of work-life balance to adjust to.
This year for Veterans Day, I encourage us, as individuals and broader communities, to give back to those who have given so much of their own personal freedom for the sake of ours. There are many meaningful ways to show these heroes and their families how much we care. I've shared some ideas below but encourage all readers to get creative.
Veterans Day observed: Share the beauty of nature
Get involved by sharing an uplifting experience in the great outdoors! Numerous organizations offer a range of recreational activities to service members and their families that can be healing, transformative, relaxing and fun for all. This is an effective way to provide camaraderie and community to others in a beautiful setting.
Here is a list of some amazing organizations worth checking out and getting involved with:
Note: Check with the local chapters of these organizations to determine if operations are as usual or if alterations have been made to their services to account for pandemic precautions.
Give the gift of time
Whether it's volunteering time to help with taxes, delivering groceries or providing childcare for a military family, one of the most precious gifts to offer is time: one's own, as well as time back in the day to someone who needs it!
Create the Good offers some great ways to get involved locally. DAV offers an application through their website to connect interested volunteers with local service members who may need some extra assistance.
Donate to those who served
We don't always have the strongest outreach on our own – but that's where donating (if you're able) can make all the difference.
Building Homes for Heroes – You can take their 11-11 pledge help gift 11 mortgage-free homes in 11 weeks to veterans in need by donating $11
Operation Homefront is a nonprofit organization helps offer relief and short- and long-term support for struggling military families depending on their situations.
Remember furry friends can help, too
Animals are some of the most supportive and loyal friends we can have. Connect a veteran with a battle buddy through fostering a canine companion via the Wounded Veterans Initiative. This program provides highly trained assistance dogs to war veterans with disabilities to help them regain their independence. The service is free of charge and provides lifetime support. Individuals and families can foster these pups which requires taking them to training sessions, socialization and helping pups practice assistance skills until they are ready to join their future companion.
Other ways to give back
These ideas are just the beginning. There are many more ways to give back.
Some others include:

These all offer fantastic ways to make a positive impact for military service personnel and their families. Show your gratitude by giving back in any way you can – even if it's just saying thanks. It can make all the difference in the world to someone who's served.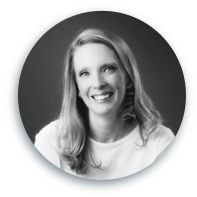 Based in Colorado Springs, CO, Krissy Shaffer is the proud daughter of a US Marine and the proud partner of a Major in the US Army. Krissy joined the WilsonHCG Executive Search team in January 2018 and is currently operating in the role of Executive Search Consultant.
Related Resources