The advantages and disadvantages associated with managed service providers
April 5, 2021
This post was originally published in 2019 and has been refreshed with updated information.
Contingent workers have become an essential part of day-to-day business. This is especially true, given over 80% of large corporations are planning to use flexible workforce arrangements in the near future, according to Gartner. As a result, many organizations utilize managed service providers (MSPs) to help them manage their temporary workforce. But what exactly are MSPs and what advantages and disadvantages do they have?
4 benefits associated with MSPs
Put simply, MSPs handle contingent workforce solutions by sourcing and managing temporary workers. There are multiple benefits associated with MSPs, including:
Access to talent
MSPs use their access to suppliers and expertise in direct sourcing to find niche talent. In addition, MSPs play a vital role in candidate experience by making sure potential employees have a seamless hiring experience from start to finish.
Reduction in costs
MSPs offer cost savings through process efficiencies, increased visibility of spend across an organization, knowledge of market salary rates and economies of scale.
Access to cutting-edge technology
MSPs provide access to the latest tech, such as prescriptive analytics, artificial intelligence (AI), natural language processing and machine learning (ML) to improve the quality and time-to-hire.
In addition, MSPs leverage vendor management systems (VMS) to automate processes that support the acquisition, management and payment of contingent labor, including requisitions, time management, expense management, approvals, payment and reporting. MSPs then use the metrics gathered by the VMS to conduct regular reviews to ensure staffing agencies are hitting their targets.
Improved compliance
MSPs manage regulatory requirements, centralize requests for contingent labor and reduce non-compliance risks.
Read our Integrated Workforce Management whitepaper and learn how to meet critical business needs as an HR leader
3 limitations to MSPs
Despite the many benefits associated with the traditional MSP model, it's limited in its ability to support true strategic workforce management because of the following:
Lack of an integrated workforce management strategy
MSPs are usually managed as a service handled by procurement. As such, some chief human resources officers (CHROs) don't have insight or control over the employees managed in these programs, which prevents a cohesive total workforce management strategy.
Technology and data management limitations
MSPs tend to focus on the scalability of their clients, which means their data may not specific to your individual needs – not to mention data alignment with your full-time workforce. The lack of an integrated solution across these areas can inhibit an organization's ability to make decisions about what type of talent to deploy where.
Fastest-to-fill hiring model
The resumes you receive are frequently the most available, not necessarily the most qualified. In this talent market, the focus should be on business-impacting and culturally-additive candidates.
The lesson
Organizations that require the services of an MSP should make sure they choose a provider that offers transparency and visibility across their entire workforce to drive improved business decisions. A next-generation MSP that delivers an engaging, high-touch and personalized candidate and hiring manager experience will be more productive in this talent landscape than a traditional MSP model. Transparency and visibility across the entire workforce, which drives improved business decisions, and a client-branded recruitment team that leverages the latest, best-in-class technologies will help clients reach their goals.
Read more: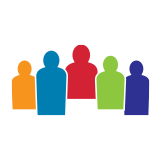 WilsonHCG is an award-winning, global leader in total talent solutions. Operating as a strategic partner, it helps some of the world's most admired brands build comprehensive talent functions. With a global presence spanning more than 65 countries and six continents, WilsonHCG provides a full suite of configurable talent services including recruitment process outsourcing (RPO), executive search, contingent talent solutions and talent consulting. TALENT.™ It's more than a solution, it's who we are.
Related Resources