Strategic Workforce Planning – The Power of Knowing in an Age of Uncertainty
September 26, 2017
We've entered an age of "total talent strategy" – where talent management and talent acquisition, and all components within, are equally important and part of an overarching, interconnected ecosystem. For your organization to thrive, all pieces of talent strategy (the ecosystem) need to function as one integrated, strategic and proactive unit that optimizes the positioning/structure, recruitment, work and growth of your people in a way that ultimately moves your business forward.
Toward this end, strategic workforce planning (SWP) plays an impossible to ignore role in uniting your talent ecosystem in a way that makes total talent strategy a reality – whether with a talent solutions partner or internally. SWP arms talent leaders with the ability to assist their CEOs in driving the organization's current and long-term business needs. No longer a head counting exercise, SWP is a collaborative and critical effort that many organizations are investing in to predict the future growth/trajectory of the company, while evolving talent profiles in the midst of today's digital age.
Of note, according to Mercer's Global Talent Trends Study 2017, (featuring feedback from 400+ senior executives, 1,700+ HR professionals and 5,400+ employees across the world) four trends in particular underscore the reason for united, total talent solutions/programs and more significant investment in SWP:
1. Growth by design. Ninety-three percent of executives plan to make a design change in their company within the next two years to stay ahead and keep the focus on their workforces. They are transforming hierarchical structures, eliminating departments and decentralizing authority. In fact, one WilsonHCG client recently brought talent acquisition, learning and development (L&D), performance management, as well as diversity and inclusion into one team under the head of talent. In doing so, the company has created an employee-centric talent ecosystem of sorts that is fully aligned and working in close collaboration.
2. Employment brand/employee value proposition. Fair pay, opportunities for promotion, formal growth/learning and development structures are evolving at breakneck speed. Companies are striving to keep their best people, while today's best people are seeking to maximize their worth. Beyond pay, professionals want to be part of something that matters – understanding the importance of all of the above, leading companies are prioritizing their employment branding strategies, with and without budgets, then effectively communicating them to active and passive candidates, consumers and business partners.
3. The flexible workplace/personalizing the employee experience. In brief, today's talent has full transparency into what they're worth – and what competitors are offering – and they will reject a job offer or leave early on if they don't feel their demands are being met. In response, companies are creating flexible work options, including robust paid time off policies, remote working environments and the like. Technology is playing a key role, too.
4. Predictive analytics. Despite significant advances in technology, which has made the ability to track, report and analyze performance easier, "very few" organizations are transforming data into better business decision making. Those that are, are staying ahead of their peers by being able to precisely evaluate current states while more accurately predicting what's ahead.
Building the Business Case
WilsonHCG conducted a benchmark study and found that 85 percent of organizations believe leadership buy-in is a significant barrier to talent strategy success. In part, this is because HR and talent leaders don't yet have the information or data they need to present an impactful business case – which can lead to executive leadership looking outside of talent leaders (to the CIO, CFO or COO) for direction as opposed to talent acquisition and management.
As WilsonHCG probed deeper into this challenge, we found that too many organizations are still building talent strategy specifically within HR (perceiving SWP in terms of headcount and budgeting) – not quite wholly aligned and integrated with strategic business priorities such as growth, trajectory and/or future plans. The reason, perhaps, is that many organizations still don't quite fully understand the business impact of total talent solutions – including SWP's role within this ecosystem.
Of note, according to Visier Workforce Intelligence, organizations that integrate workforce planning data back into their recruiting plans are 36 percent more likely to have above industry average engagement levels, 17 percent more likely to have above industry average customer retention, and 23 percent more likely to have turnover levels much better than industry averages.
In Brief, and Next Steps
As total talent strategy becomes not only more prominent but paramount, organizations have the opportunity with SWP to ensure their talent ecosystems – and, in turn, their businesses – are healthy on all fronts, both today and for years into the future. In summary, SWP is a business imperative that HR and executives need to invest in to solidify the future success of their businesses and people.
Learn more about the big picture in the following report, in addition to how you can gain leadership buy-in, and what data to leverage to build your case for sustained total talent strategy: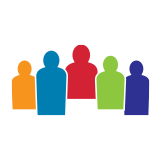 WilsonHCG is an award-winning, global leader in total talent solutions. Operating as a strategic partner, it helps some of the world's most admired brands build comprehensive talent functions. With a global presence spanning more than 65 countries and six continents, WilsonHCG provides a full suite of configurable talent services including recruitment process outsourcing (RPO), executive search, contingent talent solutions and talent consulting. TALENT.™ It's more than a solution, it's who we are.
Related Resources