HR Transformation: The 4 Pillars
May 10, 2016
Human resources transformation is certainly not a new topic but has remained a critical issue across the globe. Companies are looking to transform their HR functions into true drivers of business success — going beyond the functional roles to a strategic one. The conversation surrounding how best to go about transforming HR, however, is up for debate. I had the privilege of speaking with Geoff Dubiski, who is the executive vice president of global HR transformation and consulting at WilsonHCG, and together we discussed a method of using transformational pillars that could be incredibly successful for many organizations. Combining a number of pillars can transform a company, as well as its employees, creating a solid foundation.
What is HR transformation? Human resources transformation delivers these pillars from a business strategy to maximize organizational performance and growth. "The theme for HR transformation is about looking at HR as a business transaction — how to make it more efficient, less costly and provide a great user experience and moving the HR business partners and subject matter experts to a business facing, impactful role — the same as a product or service a company would place to its commercial and consumer base," says Dubiski.
PILLAR 1: ENABLING TECHNOLOGY
Process optimization, transform transactions and data utilization through your core technology system will make day-to-day tasks easier and more streamlined. The way in which information is gathered and shared, saved and stored is transforming the way we do business. HR Tech is the nucleus to an efficient business operation and from recruiters to sales to people and culture specialists, having one efficient technology based system enables the business to perform and grow. If HR tech is ahead of the curve, it will prepare the organization for years ahead. On the other hand, neglecting to invest in the right HR tech could have a direct impact on the success of the business. It's also essential to keep in mind that technology, as a standalone option, is not going to be your most efficient option. Maintaining a human element in partnership with technology is key.
PILLAR 2: the pyramid
Dubiski says, "transformation is about making consumption and delivery of HR services easier and functional at the individual level while elevating the HR professional to a business partner." Human resources transformation should coincide with each new generation by recognizing their needs and wants because they are never the same. The company will grow as a whole by each department, each employee and each transition working towards the top. The transformation has to start with administration, and then is made stronger through partnering on a strategic business level and is finally made whole with policy and planning. It is not something that can be accomplished through only one department or a one-time initiative. Truly transforming your HR function takes time, dedication and partnership.
PILLAR 3: Change Management
How do you ensure that employees at every level adopt the change and deliver? Dubiski says, "Change management is an underpinning to HR transformation success, adoption of other workstreams like strategic workforce planning, technology adoption and policy shifts." The main goal of strategic workforce planning is to be able to effectively manage the supply and demand for the future, based on where your business is today. How your employees handle change is how the change is received and delivered. Successful change management in transformation creates significant employee engagement. The keys to achieving these objectives are to analyze, align and act. Dubiski notes, "The issue in front of most organizations is not the how; the technology, methodology and even third-party administrators have had more than a decade to establish how to demonstrate value. The issue is the change management." HR transformation is linked to strategy and creating value through services that address a company's most pressing challenges. Preparing for the future is the main objective here. "Most failed transformations are due to a lack of change management contingencies and a clear path to adoption. The key components after the assessment of the organization are: specific and continuous communication, the 'why this is good for me' examples, hyper-care where cost and people actually increase to ensure adoption, and immediate correction of issues."
PILLAR 4: ANALYTICS THAT PROVIDE INSIGHT INTO WHAT LIES AHEAD
Pillar 4 piggybacks on Pillar 3; one cannot exist without the other. Dubiski says, "Leveraging HR data, which now is near time and accurate from the transformation, HR can guide an organization to drive results. It touches everything from how to enter new markets, ensuring a workforce (present and future) that is ready for growth and change, and giving competitive insight." The analysis of where to go from where the company has been to the alignment of what the company needs to get there and acting on these strategies will mold a business for endless success. Furthermore, Dubiski says, "We tend to miss the fact that HR … has a tremendous wealth of information about what competitors (direct and indirect) are doing and how it is impacting the company (or vice versa)."
The pillars of what is HR transformation can make or break a company. Having individuals within the organization that are passionate about these pillars will lead to growth and success.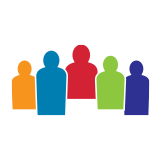 WilsonHCG is an award-winning, global leader in total talent solutions. Operating as a strategic partner, it helps some of the world's most admired brands build comprehensive talent functions. With a global presence spanning more than 65 countries and six continents, WilsonHCG provides a full suite of configurable talent services including recruitment process outsourcing (RPO), executive search, contingent talent solutions and talent consulting. TALENT.™ It's more than a solution, it's who we are.
Related Resources