3 Ways to Ignite Corporate Social Responsibility & Employee Engagement
March 17, 2020
Corporate social responsibility (CSR) is playing an integral role in both talent acquisition and overall business performance. According to PwC, 64 percent of CEOs report that CSR is "core to their business" rather than acting as a stand-alone campaign or initiative. This is no doubt because many candidates say they value a company that takes a vocal stand on social or environmental issues. In fact, they will do their research to uncover if it's authentic – this includes 76 percent of those aged between 18 and 35 years old.
In brief, consumers support companies that care about employee welfare, community development, diversity, environmental sustainability, and human rights. Likewise, today, candidates and employees are like consumers and are being driven to join/stay with organizations that invest in such causes.
The 2020 Fortune 500 Employment Brand report shows how Fortune 500s are using CSR as a focal point in employment brand strategies. Some 42% of the Fortune 500, equivalent to 210 companies, scored full marks. That's a significant improvement on last year's numbers when just 34 achieved perfect scores.
The following reveals simple yet effective ways you can reaffirm your "authentic" commitment to CSR and ignite both candidate and employee engagement.
1. Dress for the cause
At WilsonHCG, we have a number of employee-driven committees. The Inclusion & Diversity Committee, as an example, is built around bringing awareness to WilsonHCG's people and clients across the globe around issues that impact everyone. Empowering women both personally and professionally, is one such endeavor.
During the American Heart Association's Go Red for Women campaign, employees, are encouraged to wear and share their red clothing in order to raise awareness. Throughout March, WilsonHCG employees are encouraged to celebrate the women who have impacted their lives by sharing stories, quotes, or pictures across our intranet and their social media platforms to coincide with International Women's Day.
Encouraging employees to share photos of themselves dressing for a cause or to create and share videos in celebration of their colleagues serves as a fantastic way to create content for employment branding and recruitment marketing purposes –while simultaneously increasing awareness for what's most important.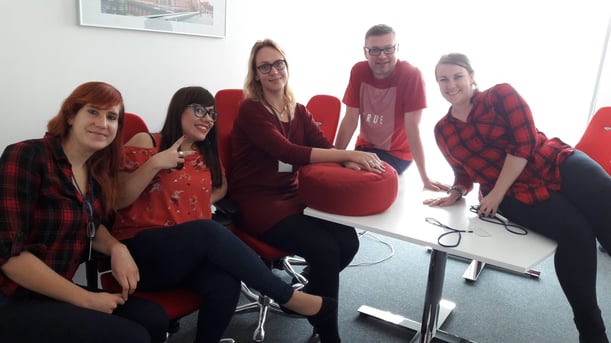 2. Empower your employees to give back
Employees who trust their place of work are much more likely to advocate on behalf of their employers (78 percent), stay loyal (74 percent), be engaged and live the organization's values (71 percent) while being strongly committed to their jobs and the customers they serve (83 percent).
At WilsonHCG, leadership strives to ensure employees have the opportunity to do charity work within their communities; this comes in the form of the company's annual "Day to Give Back" – which enables all employees to take a fully paid day off to focus specifically on volunteering, giving back to their communities, and supporting important local and global causes.
Programs like this are also an impactful way to show employees you are committed to work-life balance and more than the bottom line; you're setting aside the business for the betterment of the communities in which we live and work.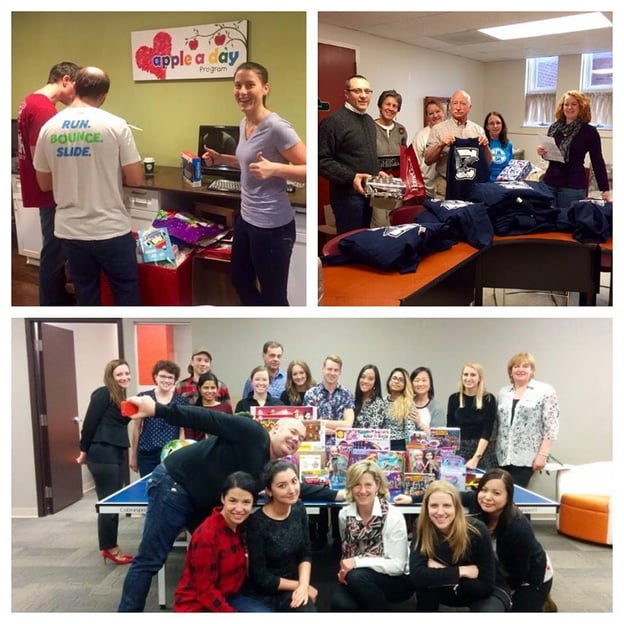 3. Diversity and Veteran recruitment programs
Employee-led committees that focus on empowering the recruitment of women, veterans and people with disabilities give employees a meaningful way to give back to society, better the personal and professional lives of others, and create opportunities for employees outside of their day-to-day role responsibility. The "ability to learn and progress" is now a principal driver of career decisions among 18-35 year olds, and stretching in this way significantly impacts engagement.
Initiatives like this can also enable employees to contribute to something they are expert in and emotionally tied to – such as how a number of military veterans at WilsonHCG participate in Operation Transition. WilsonHCG's Operation Transition provides career services to military veterans entering the civilian workforce to reduce veteran unemployment. The committee's mission is to prepare these veterans for success through one-on-one mentorship, interview coaching, community outreach, as well as career planning and preparation.
As CSR initiatives take root, they will positively impact your people, your talent acquisition efforts, your recruitment marketing, your impact on the world around us and, as the following report reveals – your bottom line. Efforts don't have to be complex to make a difference, they just have to be diligent and intentional.
If you want to learn more about using employing branding to showcase your CSR efforts, check out WilsonHCG's 2021 Fortune 500 Employment Branding report.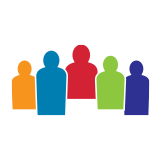 WilsonHCG is an award-winning, global leader in total talent solutions. Operating as a strategic partner, it helps some of the world's most admired brands build comprehensive talent functions. With a global presence spanning more than 65 countries and six continents, WilsonHCG provides a full suite of configurable talent services including recruitment process outsourcing (RPO), executive search, contingent talent solutions and talent consulting. TALENT.™ It's more than a solution, it's who we are.
Related Resources