How can talent acquisition teams combat The Great Resignation?
January 5, 2022
Kim Pope, COO at WilsonHCG, recently participated in a webinar to talk about the impact The Great Resignation is having on businesses. During the discussion, which was hosted by SocialTalent founder Johnny Campbell, Pope talked about reprioritization, the role burnout is playing in talent retention and why technology is a key focus for many organizations as they seek to make their talent acquisition processes more efficient.
Watch the webinar event here: Hiring at Scale during the Great Resignation
What we heard: The priorities people have when it comes to work have changed irrevocably.
What we understood: People have been reprioritizing where they work, the hours they work, how they work and much more. This has had an enormous impact on retention levels as people are looking for jobs that fit their needs, rather than that of an employer.
What is required: Listen to your people. Conduct regular pulse surveys and stay interviews to find out what matters most and use the data to revamp your employee experience. Once you've optimized your employee value proposition (EVP), be sure it's reflected in your employment brand by socializing it internally and sharing it externally via recruitment marketing.
Read more: The gold medal of talent retention is mental health
What we heard: Burnout is real and more people are suffering from it than ever before.
What we understood: People are leaving jobs because they are simply at their breaking point. This is not limited to specific sectors, although healthcare and talent acquisition both have particularly high levels of burnout.
What is required: Get creative. Invest in employee well-being and incentivize employees to participate in the programs you set forth. Consider unlimited paid time off (PTO) programs, be flexible with working hours, provide at-home office and equipment stipends and do your best to help employees reduce their stress levels by encouraging taking time off to recharge.
What we heard: Learning and development programs can help to improve your retention rates and attract talent.
What we understood: People are leaving companies because they want to develop and progress in their careers. If their current employer doesn't offer a way to grow, they will find another that encourages it.
What is required: Take a look at what learning and development programs your employees are using and encourage them to give you feedback on what's most helpful in their day to day. Host internal career fairs to show employees what potential opportunities are available within your organization. Promote internally so your people know they can progress their careers at your company, proof they don't need to switch employers to advance.
What we heard: Talent acquisition technology is a must.
What we understood: Companies are using more talent acquisition technology than ever before to expedite the hiring process. But not all technology platforms are created equal, so each stage of the candidate journey should be analyzed separately.
What is required: Evaluate your tech stack and the role it plays in your hiring processes. Optimize what you have and identify any gaps. Consider automating the repetitive stages, such as scheduling. This not only helps to accelerate the candidate journey but also frees up time for your talent teams. The objective is to make it as easy as possible for candidates to apply to a role or they'll lose interest. For example, implement one-click application processes or you risk a nosedive in application rates.
What we heard: Many organizations are reviewing their talent acquisition org structures.
What we understood: Because recruiters are in such short supply, companies are assessing their current talent acquisition structures to see if they'd benefit from leveraging a talent partner.
What is required: A thorough assessment of all aspects of talent acquisition, including processes, resources and technology, is ideal in this type of talent market. If your company doesn't have the resources in place to optimize, consider a talent outsourcing partner. RPOs can bring immediate relief to in-house talent teams while providing sustainable value for future talent operations.
Learn more about the value of RPO
Ease immediate recruitment challenges while building sustainable, repeatable recruitment practices that will set your business up for lasting success.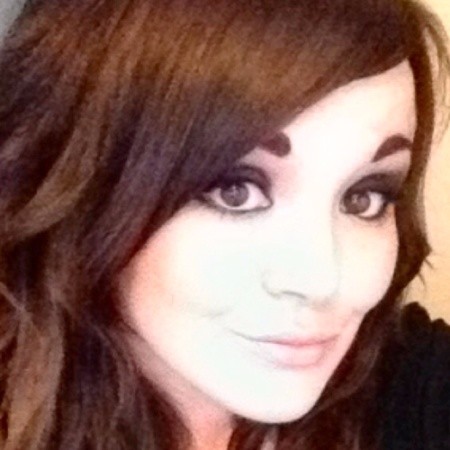 Based in the UK, Kirsty supports WilsonHCG's marketing team and specializes in the art of storytelling. A former journalist, Kirsty understands the impact that engaging content can have. Her mission is to educate people so they truly understand the talent acquisition landscape. Kirsty is a self-confessed bookworm and loves to travel as much as she possibly can.
Related Resources