Customizing the Candidate Experience
September 17, 2015
Fall means leaves changing colors and pumpkin spice lattes. But, for recruitment professionals, it also marks the beginning of a new generation of candidates, those who are seeking internships. While it may seem like a positive candidate experience is similarly defined among all candidates – think again!
Join us on September 23, for a panel discussion on the candidate experience [Webcast].
As with any HR process, marketplace changes are constantly making us evolve our strategies. And candidate experience is no exception. We must continue to evolve and cater the candidate experience to the generation entering the workforce. As the school year revs up, take a look at your current candidate experience and hiring process, and analyze whether or not you have measures in place to impress these potential candidates.
What works to appease a C-level professional may not attract a millennial internship candidate. In optimizing our candidate experience, we must adjust our approach based on our audience. First and foremost – impressions, that is – are incredibly important to this younger generation. Creating relationships with local universities is a good start for getting your company's name buzzing around campus.

What other students are saying about your organization – whether they've heard about the day in the life of an intern at your company or actually experienced it – could sway interns in the direction of your organization.
Take advantage of the accessibility and cost effectiveness of social media when planning your recruiting process efforts. This is especially important to millennial candidates. They live on social and want to see the company they're about to work for – and hopefully become an ambassador for – involved too. Get on board with college sporting events and run external employee engagement initiatives that showcase your interest in college-based activities. If you show you care about what interests them, you can begin to build trust and respect with them.
Once you have attracted potential interns and identified the qualified talent you're seeking, you must keep them engaged throughout the intern interview process. The proactive measures you take to connect with your candidates and make them feel like individuals will make a world of difference. The more flexible you can be, the better. Knowing these candidates have class, consider interview days and times that work around their schedule. Consider hosting an interview day at a few different local universities so students don't have to leave campus for the opportunity to interview with your company.
Keep the entire interview process transparent and avoid unnecessary delays. Interns have a set amount of time to complete their internships which are often for school credit, so keeping the interview process moving is crucial to their success and your reputation. By building a reputation for having an excellent candidate experience which includes an easy and fast interview process, you will be able to build up your internship program and set the stage for future full-time talent being interested in company down the line.
With a candidate experience strategy in place, especially in companies that cater to multiple audiences, we must measure our results to ensure we're on the right track. This can be accomplished by pulling relevant data from candidates and current employees through anonymous candidate satisfaction surveys. For a complete picture, be sure you survey those candidates who were declined or withdrew. The candidate experience doesn't just affect those who got the job. Declined candidates should get the same treatment to perpetuate referrals.
So, as the season changes, consider what adjustments you should make to your candidate experience to be a top employer for interns. Businesses that have done their due diligence will reap the benefits. Remember, interns have the potential to turn into loyal employees and brand ambassadors. Cater to your candidates and discover what solutions work best for your company, fine-tune it and you'll be well on your way to attracting and retaining top talent.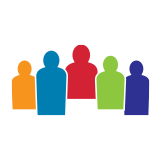 WilsonHCG is an award-winning, global leader in total talent solutions. Operating as a strategic partner, it helps some of the world's most admired brands build comprehensive talent functions. With a global presence spanning more than 65 countries and six continents, WilsonHCG provides a full suite of configurable talent services including recruitment process outsourcing (RPO), executive search, contingent talent solutions and talent consulting. TALENT.™ It's more than a solution, it's who we are.
Related Resources