How to create an effective internship program (virtually and beyond!)
September 16, 2021
Interns may come and go, but how your company treats them sticks around forever. (And maybe they won't go if you value them rightfully so.) Whether you've experienced it directly or not, the old intern model around meaningless work and coffee runs is outdated. CEOs such as Bill Gates, Betsey Johnson and Ursula Burns all started out as interns, so it's time we start tapping into interns' potential to succeed instead of limiting them to grunt work.
There's a better way to manage interns — by nurturing their talents and supporting their career path.
Recent graduate, former intern and WilsonHCG's full-time People & Culture team member Kanika Dave gave us tips on fostering an inclusive environment for interns virtually so they'll feel passionate about staying with your organization and growing their careers.
How to build an effective internship program
Offer compensation to diversify your talent pool
Pay Our Interns co-founder and executive director Carlos Mark Vera noted to HR Dive that paid internships "create jobs, diversify talent pools, and if done equitably, can stop the reproduction of economic and racial disparities." Understanding the barriers underrepresented groups may face – financially, intersectional and otherwise – ensures your company is aware when offering programs. This includes supplying laptops and internet access to those underprivileged from being considered.
[WHITEPAPER] Read more about diversity, equity, inclusion and belonging (DEIB)
Ask interns what they want to learn
Everyone possesses unique talents — interns included. The more you cater their time with you into a mutually beneficial exchange, the more engaged your interns will be. As part of the onboarding process (virtual or not), ask discovery questions around their areas of interest and where they want to develop their careers. Not all interns may have a definitive answer, but it's worthwhile asking if you can link them with a subject matter expert (SME) in their area of interest.
Consider the following talking points to gain valuable feedback before your interns start their program:
What are your plans after graduation?
What are you passionate about?
Tell me what skills you want to gain from this internship program.
Elaborate on your short-term and long-term goals.
Name three important values you want to embody on your career path.
Encourage following passions
There's considerable advantage to letting interns explore and pursue ideas of personal interest. Since they're inexperienced in the professional world and more malleable, they'll be full of unique ideas and creativity when it comes to solving problems. Use that fresh perspective wisely and include them — you never know how valuable it could be when they suggest solving a problem in a way you never thought of before.
Companies with creative leaders who encourage risk-taking and innovation experience above-average organic revenue growth (67%) according to a McKinsey study. You can do this in a virtual environment by scheduling weekly calls with an intern and staying in constant communication with their goals.
[APPLY NOW] Check out our current job openings here
Treat interns like employees
Perpetuating a culture of "us vs them" doesn't promote a good internship program (or good workplace, for that matter). This often results in interns feeling unlikely to engage in what's happening in the business. To retain the right talent, it's imperative to go the extra mile to offer similar benefits and perks. For example, if there's an early release day that typically wouldn't apply to interns, include them so they feel like part of the team.
How often do your leaders check in with interns to address the role they're contributing? This can be the difference between an intern aligning with your mission and choosing to pursue another potential career path that comes along.
Value alignment
Expectations of the corporate landscape have changed rapidly in recent years. Instead of solely focusing on high-quality products and services, gen Z puts companies' ethics and morals to the test before working for them. According to Deloitte, 77% of gen Z respondents prioritized working with organizations whose values aligned with their own. Employers must speak out on social issues and action on their commitment to better the world. It's a key attraction tool as younger generations crave to make an impact and leave the world a better place than they found it. Interns largely encompass this audience, so be mindful of value alignment from the moment applications come in.
Pro tip: Be transparent about what you stand for and act on your company's beliefs regularly. This honesty and authenticity go a long way toward retaining top-performing interns who turn into dedicated employees and brand ambassadors.
Make mistakes a learning experience to grow from, not fail from
Too often an overbearing manager can create long-lasting negative experiences by scolding a mistake when it happens rather than using it as a learning opportunity. Human error is inevitable — this is especially true when you're new to the professional world and everything that comes with it. Approaching a mistake constructively and explaining how to avoid it in the future gives an intern solid advice and takes the focus off the moment.
It's also backed by science that we learn better when we're able to openly discuss errors and correct them. The Harvard Business Review calls mistakes "an essential part of experimentation and a prerequisite for innovation." Taking risks and personally working through problems is shown to lead to personal and professional growth.
Promote a culture of recognition
Nobody puts in extra work when they don't feel appreciated. Implementing a culture that thrives on positive recognition and teamwork builds a solid foundation for ongoing growth and development. Consider a recognition program where peers can reward interns and other coworkers for their help and praise a job well done regularly. Interns and employees alike thrive on feedback and encouragement that they're working effectively.
Top three values early career seekers are looking for in an employer


Provide meaningful work. This is a top driver for an effective intern program. Giving grunt work or work no one is invested in does little to attract interns or keep their interest. They want to contribute in a way that's meaningful to the business and makes a tangible impact.
Ensure work-life balance for mental health. Boundaries are so important, especially with the rise of remote work. Communicate your respect for creating a clear separation between work and home when needed and be sure to acknowledge humanity, not just productivity.
Give autonomy; don't micromanage. The opportunity for gen Z interns to take ownership of projects will reinforce them to go above and beyond. That initial trust and professional exploration will go far if it's mutually provided from day one.

These tips will help you attract top talent to your pipeline via a quality internship program. If you'd like to learn more about the value of early careers pipelining, read more below.
Read more
Why early careers programs are business critical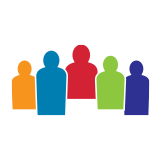 WilsonHCG is an award-winning, global leader in total talent solutions. Operating as a strategic partner, it helps some of the world's most admired brands build comprehensive talent functions. With a global presence spanning more than 65 countries and six continents, WilsonHCG provides a full suite of configurable talent services including recruitment process outsourcing (RPO), executive search, contingent talent solutions and talent consulting. TALENT.™ It's more than a solution, it's who we are.
Related Resources