4 Definitive Steps: Optimize Talent Acquisition and HR Metrics
July 24, 2017
"Numbers never lie" is an often shared phrase, and one that rings true when talking about HR metrics and talent analytics. The challenge for HR and talent leaders, however, is knowing which numbers you need to measure and how to track performance so that your company can fully understand the "truth" (i.e., transparency into the performance of your talent and/or talent function).
A quick Google search turns up hundreds of HR metrics to track and analyze. Far too many! The key, here, is to define and customize the talent metrics that are most important to the outcomes you're trying to achieve – for example, insight into employee engagement, performance tracking of an external recruitment partner or evaluating the performance of your internal recruiters, the candidate experience and hiring timelines, to name just a few.
Effectively measuring and analyzing the aforementioned performance metrics, among others, calls for establishing and identifying metrics at the inception of any project, implementing a process to measure them regularly, then benchmarking against industry standards and best practices. Toward this end, whether you have a talent solutions partner or handle all efforts in-house, let the following serve as a guide – including four important steps to consider when diving into talent and HR metrics in order to ensure you're tracking and analyzing the indicators most vital to your bottom line.
Following these four steps, we share a relevant hypothetical case study that delves into specific recruitment performance numbers, in addition to productivity and performance capabilities to consider.
[Case Study] WilsonHCG's "total talent consultation" and in-depth market research transforms Fortune 500 tech company into employer of choice, while helping the company enter new global markets.
1. Define and Hone Service Level Agreements (SLAs)
Successful recruiting needs to be a two-way street – between the hiring manager and the recruiter if handled internally, and between the organization and the talent solutions provider if handled through external partnership; regardless, it requires full cooperation and buy-in from all sides. SLAs are a key component in this two-way street, as they establish a mutual commitment and accountability. An effective SLA establishes measurable agreements such as:
Time in which to start submitting candidates after a requisition is opened
The number of candidates that will be submitted in a specified amount of time
Time that will pass between when candidates are submitted and when they are scheduled for phone/video or face-to-face interviews
The amount of time, in total, that candidates can be "in process"
Regardless if recruitment services are outsourced or managed by an in-house team, defining the aforementioned four measurements and keeping all parties accountable is mandatory for an organized, thorough and proactive – not to mention, engaging – recruitment process. If in partnership with a talent solutions provider, true partnership and modernization comes in the form of a partner who is willing and capable of customizing and continuously honing SLAs based on your unique, ever-changing goals.
2. Consider Technology's Role
Many organizations are currently redesigning and/or planning to redesign their people analytics teams in order to conduct real-time measuring that drives both talent and business outcomes, as well as decision making. In fact, according to Deloitte's 2017 Global Human Capital Trends Report, 71 percent of companies see people analytics as a top priority for their organizations, this year and moving forward into 2018; thirty-one percent say it is "very important".

However, technology cannot replace strategy or the "human" component. No technology, no matter how sophisticated it may seem (or actually be), should ever replace talent acquisition and management strategies or processes; rather, they need to supplement your process. Technologies help drive efficiencies, but your people need to be at the forefront of all candidate experience, employee engagement, and workforce planning initiatives.

For example, technology will not recreate or replace your personal efforts around candidate experience; technology can aid in the efficiency, automation and tracking of the application process, or assist internally with the efficiency for the sourcer or recruiter to complete a task. But providing a best-practice candidate experience likewise demands a personal relationship and rapport building between your candidate and recruiters. Total talent solutions providers bring the expertise to balance the human and tech portions and, if handled internally, this should likewise be a key consideration as you look to measure various aspects of performance.
"Technology without strategy is just a toy."
Joe Kotch, WilsonHCG Managing Director, Consulting Practice, Technology's Role in Uniting Your Talent Ecosystem
3. Set Timelines/Milestones, and Stick to TheM
Timelines may not seem like a "metric" per se, but they're integral to being able to accurately measure and evaluate performance. For example, milestones that affect certain recruitment goals – candidate and employee engagement, candidate satisfaction and throughput, among many others – must be identified, fleshed out and met. By creating timelines and sticking with them, you begin the process of developing… a process. Further, you have a set amount of time from which to benchmark against and goals to improve upon moving forward.
Formal processes, with timelines and deadlines, play a vital role in making sure you're not stumbling around in the dark hoping things are running smoothly but rather have at least one defined goal you've set that all parties can align with. Recruitment key performance indicators (KPIs) will always need to be adjusted to meet increased or decreased demand within the timelines set, but timelines with formal checkpoints and deadlines can help your team align with the department's goals, keep candidates engaged, help organize and prioritize the efforts of recruitment teams, while also aligning with the goals of the greater business.
4. Benchmark Against Your Peers, in addition to Industry and Historical Data
A new project can be more challenging to benchmark in the beginning; you must gather industry data and/or data from other projects similar in size and scope in order to build benchmarks. If you have historical data, use it to benchmark the impact of the newly implemented recruitment strategy. Determine from that data what constitutes a movement toward reaching your organizational goals through the talent acquisition program. Seek out industry data, peer performance and historical data within your company, and use to evaluate and further enhance your efforts.

Every hiring project is different, as is every business; as such, each will have different KPIs that should be measured, tracked and evaluated. Regardless, the most important step in effectively using recruitment metrics is defining which KPIs have the greatest impact on your bottom line.
Taking into consideration the previous four steps, consider the following step-by-step hypothetical case study:
Let's construct an example of how managing metrics can help plan out resources and set talent acquisition and management goals. For example, during an initial project launch in this hypothetical scenario, an organization has projected the need/goal to make 900 hires over the course of a 12-month period. They have three full-time internal recruiters, as well as industry and historical data in tow. Let's compile the numbers to gain insight into conversion rates around phone screens to submitted applicants, submitted applicants to interviews, interviews to offers, and offers to starts, for example. Of course, in real-life situations, other factors such as rescind rates due to background and/or drug screen programs, among others, must be considered as well.
In this scenario, the company has settled on the goal of a 2-to-1 conversion rate for screens to submitted candidates. Further, hiring managers are moving forward to the interview stage with nearly all of the submitted candidates, with the interview-to-offer ratio running at about 4-to-1, and the offer-to-start ratio about 2-to-1.
In order to track and analyze the productivity capabilities of this company's recruitment team, with the above metrics and goals in mind, take for example the following calculations:
900 hires in one year by three recruiters equals 300 hires per recruiter.
To achieve those 300 hires:
To achieve a 2-to-1 offer-to-start ratio, each recruiter must make two offers for every start and therefore make 600 offers over the course of the year.
To achieve those 600 offers:
To achieve a 4-to-1 interview-to-offer ratio and a 1-to-1 submit-to-interview ratio, each recruiter must conduct four interviews for every submitted candidate and therefore conduct 2,400 interviews and submit 2,400 candidates over the course of the year.
To achieve those 2,400 submits:
With a 2-to-1 screen-to-submit/interview ratio, each recruiter must conduct two screens for every submitted candidate and therefore conduct 4,800 screens over the course of the year.
From here, the company needs to find out whether 4,800 screens per year per recruiter is feasible. Toward this end, consider the following:
Assume 52 working weeks in the year, and therefore 4,800 divided by 52 weeks equals 93 screens per recruiter per week.
If the average screen takes 30 minutes to complete, including notes and recaps, and each recruiter must conduct 93 screens per week, each recruiter would have to conduct 46.5 hours worth of screens each week alone.
As noted above, each recruiter would need to conduct screening for at least 46.5 hours per week to even have a chance of hitting the company's goal of 300 hires within the specified 12-month period (900 hires collectively). This does not take into account time for any other talent acquisition tasks. In this case, the numbers tell an interesting story:
Your recruiters will be working upward of 70 hours per week just to meet the hiring quota, likely experiencing burnout, disengagement, and a complete lack of work-life-balance. Further, these numbers hint at a more transactional approach to recruiting, as being forced to moved so rapidly would likely limit their ability to really focus on candidate quality (including technical qualifications, as well as soft skills, career aspirations, and cultural fit).


Having mapped out all of the metrics above, the company might come to the conclusion that they need to find at least one additional recruiter, perhaps sourcing specialists, or even a recruitment partner adept at scaling fast while still focusing on strategic, top-quality recruiting. Either of these approaches would likely give each recruiter more time each to creatively source and proactively network, make sure their efforts are strategic rather than transactional and overwhelming, and that they're able to find balance in their personal and professional lives.
Ultimately, by gaining a solid understanding of what recruiting metrics have to say, you can begin to create a foundation from which your team can build its goals, chart improvements and measure successes. Using talent metrics to define what you are doing right, what you can improve upon and what you can realistically expect/achieve will help you manage your team more efficiently. It will also help you hone your talent strategies in a way that optimize what your talent department contributes to the overall bottom line. Numbers never lie, true, but these numbers need to be coupled with the "story" they're telling for measuring to achieve true impact!


For a closer look at the importance of market mapping and industry benchmarks, explore the following case study! WilsonHCG's consultation helped Fortune 500 tech company rebuild brand, integrate workforce planning and transform recruitment: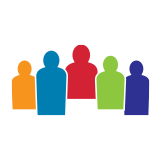 WilsonHCG is an award-winning, global leader in total talent solutions. Operating as a strategic partner, it helps some of the world's most admired brands build comprehensive talent functions. With a global presence spanning more than 65 countries and six continents, WilsonHCG provides a full suite of configurable talent services including recruitment process outsourcing (RPO), executive search, contingent talent solutions and talent consulting. TALENT.™ It's more than a solution, it's who we are.
Related Resources