WilsonHCG's Marisol Hughes comments on vaccine mandates
October 9, 2021
Companies in the US with more than 100 employees are currently awaiting further info about the recent vaccine mandates that were introduced by the White House. As part of the new rules, employers will soon have to require their employees to either be fully vaccinated or have weekly covid tests.
OSHA is expected to issue its Emergency Temporary Standard in the coming weeks to provide more concrete guidance to employers.
Marisol Hughes, EVP and General Counsel at WilsonHCG, spoke to reporters at Hunt Scanlon about the new vaccine mandate and said that even though vaccines are based on science, the public debate has been cluttered with disinformation and opinion.
"To combat this, the best thing employers can do is educate their employees using objective, scientific and non-politically affiliated source," she added.
Hughes suggested companies develop a proactive plan on how to determine the vaccination status of their employees while ensuring privacy and confidentially remains intact.
"Whatever direction a company takes, it needs to be consistent and fair in its treatment of employees," she said.
You can read the full article from HuntScanlon here.
Read more from Marisol
TBBJ: Marisol Hughes discusses building a diverse workforce
WilsonHCG EVP Marisol Hughes named a Diversity, Equity & Inclusion Influencer
Marisol Hughes talks company culture with the Tampa Bay Business Journal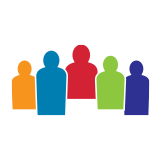 WilsonHCG is an award-winning, global leader in total talent solutions. Operating as a strategic partner, it helps some of the world's most admired brands build comprehensive talent functions. With a global presence spanning more than 65 countries and six continents, WilsonHCG provides a full suite of configurable...
Related Resources