WilsonHCG's SVP Lesley Taylor comments on using AI in HR
January 11, 2022
In recent years, many talent acquisition professionals are turning to artificial intelligence (AI) as a means of boosting HR initiatives and processes. While there are benefits to doing this, risks also exist — and it's important to set realistic expectations before implementing AI.
Lesley Taylor, SVP of Talent Operations in EMEA, said AI helps HR increase efficiency, especially around the hiring process. She emphasized the need for automation to go hand in hand with human interaction, as you can't have one without the other.
"AI-enabled technologies can automate routine tasks, which gives recruiters more time to spend on strategic business decisions," Taylor added.
You can read the full article here.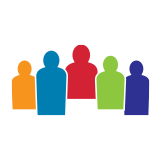 WilsonHCG is an award-winning, global leader in total talent solutions. Operating as a strategic partner, it helps some of the world's most admired brands build comprehensive talent functions. With a global presence spanning more than 65 countries and six continents, WilsonHCG provides a full suite of configurable talent services including recruitment process outsourcing (RPO), executive search, contingent talent solutions and talent consulting. TALENT.™ It's more than a solution, it's who we are.
Related Resources