WilsonHCG's Craig Sweeney to speak at the AvatureUpfront Digital – EU conference
November 4, 2020
November 2020
Event: #AvatureUpfront Digital – EU 2020
Date: Monday, 9 November
Time: 3:20 pm-3:55 pm (CET)
Not lost in translation: How WilsonHCG helped Astellas expand into international markets
Craig Sweeney, SVP global strategic talent solutions at WilsonHCG, will be taking to the virtual stage at the #AvatureUpfront Digital EU conference on 9 November.
He will talk about the partnership between WilsonHCG and Astellas and how the pharmaceutical company was able to successfully expand into international markets.
Craig will be joined by Jason Carter, EMEA associate director of talent acquisition at Astellas Pharma, and the duo will discuss the obstacles they faced (which included language barriers, contrasting cultures and local regulations) and how they overcame them.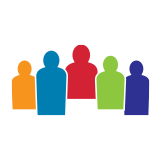 WilsonHCG is an award-winning, global leader in total talent solutions. Operating as a strategic partner, it helps some of the world's most admired brands build comprehensive talent functions. With a global presence spanning more than 65 countries and six continents, WilsonHCG provides a full suite of configurable...
Related Resources