WILSONHCG REAFFIRMS COMMITMENT TO CUSTOMER SATISFACTION WITH THIRD CONSECUTIVE INCLUSION IN EMEA BAKER'S DOZEN LIST, WINS EXCELLENCE IN ENGAGEMENT STRATEGY AWARD
November 14, 2017
November 2017 | London
WilsonHCG has been named to the 2017 Baker's Dozen Customer Satisfaction list for recruitment process outsourcing (RPO) in the Europe, Middle East and Asia (EMEA) region – presented by HRO Today, this is WilsonHCG's third consecutive top-five ranking. In addition, the global leader in innovative talent solutions (also for the third consecutive year) received HRO Today's Excellence in Engagement Strategy commendation for the European market, presented during the HRO Today Services and Technology Association Awards.
The HRO Today Baker's Dozen list is unique in that its rankings are based exclusively on customer satisfaction ratings provided by EMEA buyers of RPO and global talent solutions – evaluating breadth of service, size of deals, and performance/partnership quality.
"WilsonHCG's third straight inclusion in the annual Baker's Dozen EMEA list is a testament to our EMEA team's expertise, growth and commitment to the highest quality of service," said Kim Pope, Executive Vice President of Global Solutions. "Moving into 2018 and beyond, we will continue to drive process innovation and solutions delivery in a way that keeps our clients' satisfaction at the forefront while enabling them to attract and retain great talent."

In September, WilsonHCG was named to the HRO Today Baker's Dozen list of global Enterprise RPO Leaders for the seventh consecutive year. For WilsonHCG CEO, John Wilson, the consistency with which WilsonHCG attains such notable recognitions is driven by the firm's client-centric approach to each partnership.
"It is an honor to be recognized by HRO Today as a leading RPO provider within the EMEA for the third year running, especially on the heels of being named to HRO Today's Enterprise RPO Leaders Baker's Dozen list in September," said John. "WilsonHCG now spans six continents and 37 countries; our swift yet strategic growth throughout the region, in parallel with customer satisfaction and industry-leading recognitions, is highly indicative of our ability to deliver exceptional results for our clients."

The Baker's Dozen list and awards were announced November 6-8 during the HRO Today Forum EMEA, held in Dublin, Ireland. For the second consecutive year, John Wilson served as a thought leader and panelist member; this year during The Talent Behind Your Talent: The RPO Baker's Dozen Panel, during which John delved into topics such as the current talent landscape, technologies impacting talent acquisition and talent management, as well as the future of RPO, among additional topics.

"It should come as no surprise that WilsonHCG was recognized with multiple HRO Today awards in 2017," said Elliot Clark, CEO of SharedXpertise and HRO Today. "Being named to the EMEA Baker's Dozen list and receiving our Excellence in Engagement Strategy award – each for the third straight year – is a tribute to WilsonHCG's ability to deliver excellent customer service while maintaining a unique culture and engaged workforce. We're excited to see what 2018 holds for them."

About SharedXpertise
HRO Today and HRO Today Global are the properties of SharedXpertise Media and offer the broadest and deepest reach available anywhere into the HR industry. Our magazines, web portals, research, e-newsletters, events and social networks reach over 180,000 senior-level HR decision-makers with rich, objective, game-changing content. Our No. 1 strength is our reach. HR leaders rely heavily on the HRO Today's Baker's Dozen rankings across six different categories when selecting an HR service provider. Learn more: http://www.hrotoday.com/about-hro-today/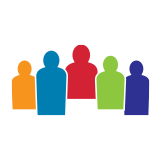 WilsonHCG is an award-winning, global leader in total talent solutions. Operating as a strategic partner, it helps some of the world's most admired brands build comprehensive talent functions. With a global presence spanning more than 65 countries and six continents, WilsonHCG provides a full suite of configurable...
Related Resources