FOR FOURTH CONSECUTIVE YEAR, WILSONHCG SUPPORTS TALENT BOARD AND THE CANDIDATE EXPERIENCE AWARDS
August 16, 2016
August 2016 | San Francisco
Talent Board, a non-profit organization focused on the promotion and data benchmark research of a quality candidate experience, today announced that WilsonHCG, a global talent solutions leader, will support the 2016 Candidate Experience (CandE) Awards programs in North America and the EMEA regions as a Gold sponsor.
"The Candidate Experience Awards has grown considerably in recent years, reaching new audiences and helping more organizations learn the best practices to transform their recruiting practices," said Ed Newman, Talent Board co-founder and vice president at Phenom People. "As WilsonHCG develops solutions to help employers optimize their candidate experiences and attract the best talent, it is clear that they share our passion. Having supported our efforts for the past three years, WilsonHCG has been crucial to our rapid growth, and I am pleased to welcome their support for the fourth consecutive year."
Since its inception in 2010, the CandE Awards have helped countless companies improve their candidate experience and provide job seekers with a more transparent, rewarding and insightful recruiting process. The CandE Awards now span North America, EMEA and APAC, with more than 300 participating companies and over 150,000 candidates sharing their experiences for the 2016 awards programs. With its continued support, WilsonHCG is instrumental in ensuring the success of the CandE Awards and helping to recognize companies setting a standard of excellence in candidate experience.
Through its recruitment process outsourcing (RPO), talent consulting, contingent workforce solutions and executive search offerings, WilsonHCG works with clients to elevate their candidate experience and transform how they hire and retain the best talent. As a repeat supporter of the CandE Awards, the company shows its commitment to helping not only participating companies but all employers improve their overall recruitment processes. As a member of the 2016 CandE Council, WilsonHCG brings new ideas, trends and innovation to the candidate experience discussion and is then able to share best practices with clients and partners alike.
"Job seekers spend a great deal of time and effort applying to new opportunities, and we believe it is imperative that employers continuously innovate the candidate experience," said Kim Pope, WilsonHCG's executive vice president of Client Solutions. "We understand how critical a positive candidate experience is to both job seekers and an organization's bottom line; because of that we are proud to support the Candidate Experience Awards once again and look forward to assisting more companies uncover the secrets to delivering an exemplary candidate experience."
Additional information about the 2016 Candidate Experience Awards can be accessed at http://www.thetalentboard.org/cande-awards/.
ABOUT TALENT BOARD
Talent Board is a non-profit organization focused on the elevation and promotion of a quality candidate experience. The organization, Candidate Experience Awards program and its sponsors are dedicated to recognizing the candidate experience offered by companies throughout the entire recruitment cycle and to forever changing the manner in which job candidates are treated. More information can be accessed at http://www.thetalentboard.org.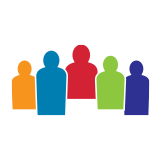 WilsonHCG is an award-winning, global leader in total talent solutions. Operating as a strategic partner, it helps some of the world's most admired brands build comprehensive talent functions. With a global presence spanning more than 65 countries and six continents, WilsonHCG provides a full suite of configurable...
Related Resources