WILSONHCG RECOGNIZED AS THE ONLY RPO PROVIDER TO BE NAMED A STAR PERFORMER FOR THREE CONSECUTIVE YEARS IN EVEREST GROUP'S 2016 GLOBAL RECRUITMENT PROCESS OUTSOURCING PEAK MATRIX™ REPORT
August 30, 2016
August 2016 | Tampa
WilsonHCG, a global talent solutions leader, today announced its position as a Star Performer in Everest Group's 2016 Global Recruitment Process Outsourcing (RPO) Peak Matrix report. WilsonHCG is the only company to be named a Star Performer for three years in a row. In addition, WilsonHCG has shown more upward movement over the past three years in the Peak Matrix™ report than any other RPO provider.
"It is an honor to receive this recognition from one of the most prestigious analyst firms in the industry, and it is evidence of our dedication to deliver superior service to our clients," WilsonHCG CEO John Wilson said. "True business-impacting results and transformation come from a partnership that challenges traditional talent acquisition norms and exceeds customer expectations. At WilsonHCG, we constantly strive for a level of service that is transparent, innovative and transformative, and this recognition is testament to that."
Everest Group's annual recruitment process outsourcing PEAK Matrix report is a framework to assess the market success and overall delivery capability of service providers. Of the 21 RPO providers assessed, six were given Star Performer acknowledgement; year-on-year forward movement on the PEAK Matrix determines this recognition. The PEAK (performance, experience, ability and knowledge) report analyzed RPO providers on scale, scope, technology and innovation, delivery footprint and buyer satisfaction.
"A strong partnership-oriented approach has helped WilsonHCG translate its continuous, well-crafted investments in recent years into strong market success," Arkadev Basak, Practice Director at Everest Group said. "Good cross-Atlantic capabilities coupled with a robust talent consulting practice weaved around value-added services places them well to meet the evolving next-generation talent acquisition requirements of enterprises."
To request additional details about Everest Group's 2016 Global RPO PEAK Matrix™ or learn more about WilsonHCG's services, please visit wilsonhcg.com.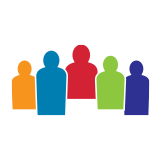 WilsonHCG is an award-winning, global leader in total talent solutions. Operating as a strategic partner, it helps some of the world's most admired brands build comprehensive talent functions. With a global presence spanning more than 65 countries and six continents, WilsonHCG provides a full suite of configurable...
Related Resources