Phil Brakewell Set to Lead WilsonHCG's Executive Search Efforts Across EMEA; Forbes Ranks WilsonHCG Among Best Executive Recruiting Firms
May 22, 2018
March 2018 | Tampa
WilsonHCG, global leader and premium provider of innovative talent solutions, further expands its Executive Search division with the appointment of Director Phil Brakewell.
Phil, who brings more than 14 years of talent acquisition leadership experience and most recently served as Head of Executive Search for ResourceBank, will be responsible for leading WilsonHCG's efforts in the EMEA region. Prior to joining ResourceBank, Phil held consultant and resourcing leadership positions at Hitchenor Wakeford and The Caudwell Group – where he was responsible for developing the business internationally and drove innovative search solutions on behalf of a diverse range of clients.
"WilsonHCG's reputation speaks for itself," said Phil. "WilsonHCG tailors its key service offerings – including Executive Search – to suit individual client needs, and I am thrilled to be part of such a dedicated, innovative team. The new Director position, covering EMEA, demonstrates our commitment to both Executive Search and WilsonHCG clients across the region."
Phil will work alongside Jonathan Edwards, WilsonHCG Vice President of Executive Search, who has led the division since April 2017. Over the past 12 months, the team has quadrupled in size and expanded its footprint and solutions across the globe. Since 2016, WilsonHCG has seen revenue double year-on-year.
"I joined WilsonHCG in April 2017 and can't believe how much the division has grown in such a short space of time," said Jonathan. "We've experienced amazing growth and will be building on this success for many years to come. Phil's experience and expertise will help us drive growth in the EMEA region as our Executive Search practice continues to expand globally."
Phil joins WilsonHCG on the heels of Forbes naming the talent solutions provider one of America's 2018 Best Executive Recruiting Firms – climbing nearly 100 spots from its 2017 position.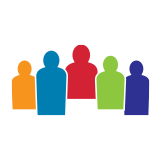 WilsonHCG is an award-winning, global leader in total talent solutions. Operating as a strategic partner, it helps some of the world's most admired brands build comprehensive talent functions. With a global presence spanning more than 65 countries and six continents, WilsonHCG provides a full suite of configurable...
Related Resources