JONATHAN EDWARDS JOINS WILSONHCG AS VICE PRESIDENT, EXECUTIVE SEARCH; FORBES RANKS WILSONHCG AMONG BEST EXECUTIVE RECRUITING FIRMS
June 6, 2017
June 2017 | Tampa
WilsonHCG, a global talent solutions leader headquartered in Tampa, Florida, is pleased to welcome Jonathan Edwards to its leadership team. Mr. Edwards will serve as Vice President, Executive Search and will be responsible for leading the organization's global executive search efforts, talent development and continuous process improvement to cultivate WilsonHCG's global offering.
"We are very pleased to welcome Jonathan to WilsonHCG in such a pivotal role; he brings unique passion and depth of experience to our growing team," said John Wilson, CEO of WilsonHCG. "As we strive to innovate the market and expand our executive search capabilities globally, we firmly believe Jonathan's leadership will help us reach new heights."
Jonathan is an executive search and talent acquisition strategist with over 11 years of recruitment consulting and analyst experience. Joining WilsonHCG from Egon Zehnder and most recently Red Hat, an S&P 500 technology and software company, where he served as Global Executive Search Lead, Jonathan's expertise includes crafting executive search strategies and driving execution for the North America, EMEA, APAC and LATAM regions. Over the course of his career, Jonathan has led executive recruitment in a number of business critical functions, including C-suite, IT, legal, sales, engineering, consulting/professional services, facilities and administrative, marketing, HR, as well as data and analytics.
"In WilsonHCG, I'm thrilled to be joining such a diverse and talented organization," said Edwards. "I'm looking forward to furthering the growth of our global executive search capabilities, while cementing our footprint as an inventive and holistic talent leader."
Forbes has ranked WilsonHCG among America's Best Executive Recruiting Firms, according to the newly released Forbes 2017 list. Forbes worked with analytics firm Statista to compile the list of top 250 firms. The results were based on an extensive independent peer review survey, in which Forbes identified and polled over 4,000 HR managers from a number of corporations, executive recruiters, and candidates who have worked with recruiters.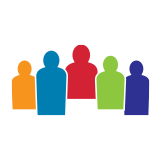 WilsonHCG is an award-winning, global leader in total talent solutions. Operating as a strategic partner, it helps some of the world's most admired brands build comprehensive talent functions. With a global presence spanning more than 65 countries and six continents, WilsonHCG provides a full suite of configurable...
Related Resources