Jasmine Bell talks to Recruiting Daily about strategic diversity sourcing
April 22, 2021
Talent acquisition professionals must continually tailor recruitment processes and sourcing strategies, according to Jasmine Bell, Director of Strategic Sourcing at WilsonHCG. She authored a guest post for Recruiting Daily around the importance of the Boolean method for effective, diverse sourcing.
"Knowledge is power and the more we understand about diversity targets and can control and master the craft of diversity sourcing, the more effective, efficient, and productive we, as talent professionals, position ourselves."
Her post on Recruiting Daily, which encourages using a creative approach for information retrieval, dives into some of the main ways to use the Boolean search strings while keeping diversity top of mind.
You can read the full article here.
More articles from Jasmine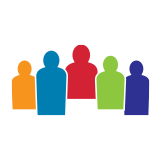 WilsonHCG is an award-winning, global leader in total talent solutions. Operating as a strategic partner, it helps some of the world's most admired brands build comprehensive talent functions. With a global presence spanning more than 65 countries and six continents, WilsonHCG provides a full suite of configurable...
Related Resources