WilsonHCG's Kim Pope spoke to Recruitment International about common myths within the RPO industry
January 31, 2019
January 2019
Kim Pope, Executive Vice President of Global Client Solutions at WilsonHCG, spoke to Recruitment International about common myths within the talent RPO industry.
She talked about the myth that robots will replace recruiters.
Kim, who has more than 15 years of experience in talent acquisition and recruitment process outsourcing, said: "Every time a new form of technology is launched in the recruitment industry, there are claims it will replace jobs."
"Technology has helped to make the role of a recruiter a lot more efficient and will continue to do so, but it will never replace recruiters. Technology is an enabler. It can male things better but there needs to be a seamless marriage between humans and tech in order to get the best results. One won't work without the other - they must work in harmony alongside each other," she added.
Read the full article here.
Read more from Kim Pope, chief operating officer at global talent leader WilsonHCG
Preparing for the new era of employment branding: Three considerations
In this article for the Forbes HR Council, Kim discusses why a robust employment brand is more important than ever.
Kim Pope provides valuable insight on how to build a strong employer brand
In this post, Kim talks about how to develop a strong employer brand.
Kim Pope selected for Forbes Human Resources Council
This press release has details of Kim's acceptance into the Forbes HR Council.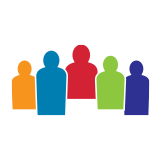 WilsonHCG is an award-winning, global leader in total talent solutions. Operating as a strategic partner, it helps some of the world's most admired brands build comprehensive talent functions. With a global presence spanning more than 65 countries and six continents, WilsonHCG provides a full suite of configurable...
Related Resources