MarketingProfs – Which Brands Excel at Marketing to Potential Employees in WilsonHCG's Fortune 500 Top 100 Employment Brands Report?
February 8, 2018
February 2018
Industry-leading, business-to-business marketing resource publication with more than 600,000 members, MarketingProfs, has published an article delving into the results of WilsonHCG's Fortune 500 Top 100 Employment Brands report. The feature, Which Fortune 500 Brands Excel at Marketing to Potential Employees?, explores the ways in which "large corporations in the United States excel at marketing to potential employees and at inspiring current employees to share positive experiences."
From MarketingProfs:
"WilsonHCG
examined the employment branding efforts of the companies on the
2017 Fortune 500 list
and came up with rankings.
Firms were
evaluated
on six criteria: the quality of their career pages, how they present themselves on job boards, the sentiment and volume of employee reviews, whether they receive workplace accolades/awards (e.g., Best Place to Work), the quality of their recruitment marketing materials, and the performance of their corporate social responsibility efforts. Based on those criteria, the researchers assigned each firm a weighted score of between 1 and 100 points (with 100 being perfect)."
What is the WilsonHCG Fortune 500 Employment Branding report?
The Fortune 500 Employment Branding Report analyzes and ranks the employment brands of each of the Fortune 500 companies based on 18,000 data points around six key employment branding and promotion categories.
Researchers at WilsonHCG evaluate each Fortune 500 company on the following categories: recruitment marketing, career advertising, career pages, employee reviews and candidate experience, accolades, and corporate social responsibility.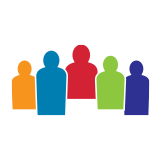 WilsonHCG is an award-winning, global leader in total talent solutions. Operating as a strategic partner, it helps some of the world's most admired brands build comprehensive talent functions. With a global presence spanning more than 65 countries and six continents, WilsonHCG provides a full suite of configurable...
Related Resources