Gillisa Pope to discuss pipelining strategies at upcoming webinar
October 5, 2020

Gillisa Pope to discuss pipelining strategies at upcoming webinar
Event: Get ready to handle higher volumes
Date: Thursday 15 October
Time: 12pm to 1pm Eastern
Gillisa Pope, director of sourcing design and strategy at WilsonHCG, will take to the virtual stage to discuss pipelining strategies for upcoming ramp-ups during a webinar with Talkpush in October.
She will be joined by Ben Bagg, Director of Partnerships (Staffing) at Talkpush, for the event on Thursday 15 October.
The duo will be sharing their insights on different strategies that talent acquisition teams can implement to deal with increased volumes without impacting candidate experience.
You can register for the event here.
Read more articles from Gillisa Pope here
Talent pipelines: Why they are essential
The Evolution of Recruitment Marketing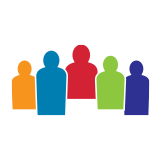 WilsonHCG is an award-winning, global leader in total talent solutions. Operating as a strategic partner, it helps some of the world's most admired brands build comprehensive talent functions. With a global presence spanning more than 65 countries and six continents, WilsonHCG provides a full suite of configurable...
Related Resources