Business Journals Leadership Trust: Ken Bowles answers CFO interview questions
May 17, 2021
Job duties of the C-suite have continued to evolve. Of note, CFOs have experienced an expanding role involving strategy and digital transformation in the workplace.
WilsonHCG's Chief Financial Officer, Ken Bowles, recently talked about the questions all CFOs should have answers to during interviews. This was for the Business Journals Leadership Trust expert panel, an exclusive community for influential business leaders.
He said: "I would ask someone interviewing for a CFO role where they get their information about industry trends." He also added it's important CFOs stay current on these trends so they can bring external knowledge internally to continually improve their organizations.
Bowles has more than 20 years of experience in corporate leadership and finance. He joined WilsonHCG from Florida-based technology firm, Tribridge, where he served as CFO. He previously spent 15 years at GE where he held numerous roles across commercial finance, supply chain, financial planning and analysis, as well as M&A.
You can read the full article here.
Read more from Ken Bowles
Business Journals Leadership Trust: WilsonHCG's Ken Bowles talks technology in the finance sector
Bowles discusses the importance of how artificial intelligence (AI) helps transform processes from a financial perspective.
Business Journals Leadership Trust: Ken Bowles gives his predictions for the second half of 2020
Bowles spoke to the Business Journals Leadership Trust about the trends he expects to see over the coming months.
WilsonHCG's Ken Bowles invited to join Tampa Bay Business Journal Leadership Trust
This press release announces the news that Ken Bowles, chief financial officer at WilsonHCG, was recently selected as a member of the Business Journals Leadership Trust.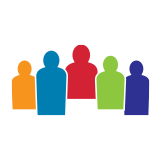 WilsonHCG is an award-winning, global leader in total talent solutions. Operating as a strategic partner, it helps some of the world's most admired brands build comprehensive talent functions. With a global presence spanning more than 65 countries and six continents, WilsonHCG provides a full suite of configurable...
Related Resources