Forbes HR Council: Avoiding employee handbook mistakes
May 3, 2021
An employee handbook is a vital document that helps new and tenured employees understand your company's mission and values. As such, it's important to communicate effectively through its pages and update regularly to ensure team alignment, according to Kim Pope, chief operating officer at WilsonHCG.
She made the comments during an interview with journalists at the Forbes Human Resources Council about mistakes to avoid when creating an employee handbook.
She mentioned the importance of asking for employees' feedback in order to make improvements. Policies change regularly and should be updated as such.
Pope, who has more than 15 years of experience in talent acquisition and recruitment process outsourcing, collaborates with colleagues to ensure operational and process excellence at WilsonHCG. She drives implementation and innovation strategy and has been instrumental in building the framework for many of the company's global partnerships.
You can read the full article here.
Read more from Kim Pope:
Forbes HR Council: Building a strong employer brand
In this article, Pope notes the advantages of putting yourself in a candidate's shoes when it comes to employer branding.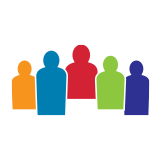 WilsonHCG is an award-winning, global leader in total talent solutions. Operating as a strategic partner, it helps some of the world's most admired brands build comprehensive talent functions. With a global presence spanning more than 65 countries and six continents, WilsonHCG provides a full suite of configurable...
Related Resources