WILSONHCG RECEIVED 2016 LEADERSHIP EXCELLENCE AWARD FOR BEST GLOBAL/INTERNATIONAL LEADERSHIP PROGRAM
February 18, 2016
February 2016 | Tampa
WilsonHCG, a global talent solutions leader, today announced it has received an HR.com 2016 Leadership Excellence Award for Best Global/International Leadership program.
"It is an honor to be recognized among some of the world's most prestigious brands for our dedication to leadership development," CEO John Wilson said. "By developing our organization's future leaders, we're not only investing in the long-term success of our company, but also empowering our employees to become better partners and consultants to our clients."
WilsonHCG was recognized for its innovative and forward-thinking global leadership program that benefits both its internal and external clients and incorporates genuine succession planning strategies. The recognition was given based on content and curriculum, how it affects participants, the mission and purpose of the program, the impact it has on the organization and how the organization plans to sustain and grow the initiative.
For more than 33 years, Leadership Excellence, now a part of HR.com, has identified and recognized the top leadership organizations and their strategies and solutions in a yearly ranking by appropriate category.
"Effective leadership development programs and activities are a must in today's business. Without leadership, all other resources are ineffective, whether you are operating a non-profit, educational institution, government department, small business or large corporation. Programs and individuals recognized in the Leadership Excellence Awards program have made significant contributions to developing leaders," stated Debbie McGrath, CEO of HR.com.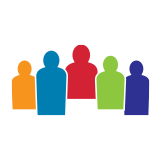 WilsonHCG is an award-winning, global leader in total talent solutions. Operating as a strategic partner, it helps some of the world's most admired brands build comprehensive talent functions. With a global presence spanning more than 65 countries and six continents, WilsonHCG provides a full suite of configurable...
Related Resources