HR Data: Measuring Employee Attrition
April 6, 2016
As more companies apply people analytics to identify business trends, human resources professionals are developing tools to measure employee metrics. From talent acquisition processes to employee engagement, HR is relying heavily on the numbers to develop a proven strategy for attraction and retention.
Even more so, companies are measuring their overall employee attrition levels to identify areas of improvement and make changes. So, how can organisations who are new to the metrics game utilise employee attrition data to positively impact its business? What's more, how can outsourced recruitment partners bring value to their clients in these terms?
In theory, it's a simple equation – take the number of employees leaving the company in any given year, then divide by the average number of employees over that same year, and multiply by 100 to give a percentage. Whilst this measure is useful as a guide, a telling key metric for employee attrition is that for first-year employees — how many employees are leaving a company within their first 12 months? The result can lend insight into how effective recruiters are at presenting realistic job previews and how well HR is doing when preserving or improving an engaging, attractive company culture and onboarding process. The first year is a critical period of employment, given it's when the company makes the greatest investment in the employee by incurring costs for hiring, onboarding and training.
Various reports and data have been published regarding average first-year attrition levels and what factors they are dependent on, including company size and maturity, market sector, etc. But what are some factors across the board that have a negative impact on staff retention?
Transparency and communication
If the recruiter is not fully trained on the company culture and the position's responsibilities, there is a risk that the role may have been presented and sold to candidates incorrectly. The new employee may have joined with false expectations of their new company and position. To achieve this high level of communication, the recruiter and the hiring manager need to be closely aligned so that the information the candidate receives is seamless. Both the recruiter and the hiring manager need to be able to clearly describe the opportunity and articulate the employer brand and employee value proposition.
Interview process
If companies are not operating a robust recruiting programme with defined processes, practices may not be up to par for thoroughly qualifying and assessing candidates skills and cultural fit. As a consequence, hiring decisions may be made on "assumptions" and "feelings" that the candidate can do the job rather than a structured selection methodology and common scoring system to substantiate it.
Onboarding
A new employee's first few days at a company are crucial and can set the tone for their longevity at the organisation. The following questions need to be answered before any new employee joins:
Has everything been arranged in terms of a desk, laptop/PC, phone, security pass, business cards, intranet access and training schedules?
Has sufficient quality time been scheduled with their direct manager and immediate colleagues?
Has a tour of the office/site been arranged?
Has an induction programme been organised to ensure he/she fully understands the organisation structure, company business plan, products/services and competitor landscape?
Is your company culture making an appearance throughout the on-boarding process?
Attempting to address the initial financial impact of losing an employee within their first year of employment does not really address the core issue, nor provide adequate compensation for the loss of someone in their first few months. In simple terms, organisations with higher levels of first-year employee attrition are less likely to be as successful as those who have lower levels. The starting point is to measure and understand what your first-year attrition rate actually is and to develop a report as a valuable business metric.
Key points to include when reducing first-year employee attrition include:
Ensure recruitment professionals have a solid understanding of the company culture and position requirements and that these are being communicated clear and consistently to all candidates.
Whether it's an outsourced or in-house talent acquisition function, ensure first-year employee turnover is being measured and determine acceptable levels. Also, develop a plan to mediate any recurring reasons leading to first-year employee turnover rates.
Ensure all candidates go through the same rigorous selection and assessment process regardless of source. Providing a consistent candidate experience for each candidate is imperative for HR compliance and for benchmarking ideal candidate profiles.
Use a common scoring system to assess all candidates and let the scores make the decisions, guaranteeing an objective process.
Ensure that you have a comprehensive, user-friendly and engaging onboarding and induction process for all new employees.
Employee retention is an initiative that can be proactively handled. Companies shouldn't wait until their top employees are heading out the door. Taking steps to create a better recruiting and onboarding process, as well as developing comprehensive reporting can allow employers to make a positive difference in candidate attraction and employee retention.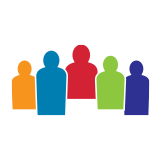 WilsonHCG is an award-winning, global leader in total talent solutions. Operating as a strategic partner, it helps some of the world's most admired brands build comprehensive talent functions. With a global presence spanning more than 65 countries and six continents, WilsonHCG provides a full suite of configurable talent services including recruitment process outsourcing (RPO), executive search, contingent talent solutions and talent consulting. TALENT.™ It's more than a solution, it's who we are.
Related Resources