Women Who Lead: A 2021 recap of WilsonHCG's employee belonging group
December 2, 2021
We cannot understate the importance of building a community of peers within an organization. Not only does it boost morale, but the bonds forged foster a welcoming environment for both existing employees and prospective candidates.
WilsonHCG's employee belonging group (EBG) Women Who Lead is an example of how employees build camaraderie in the day-to-day culture of an organization. The group has been busy this year having insightful conversations with guest speakers and helping the surrounding community. Women Who Lead has worked with the Tampa Bay chapter of Dress for Success where employees helped with interview coaching and resume reviews for women who have been out of the workforce.
We've recapped some of our guest speakers below who have been on our calls this year. Feel free to give them a follow and get some takeaways for your own EBGs and discussion groups:
Liz Wessel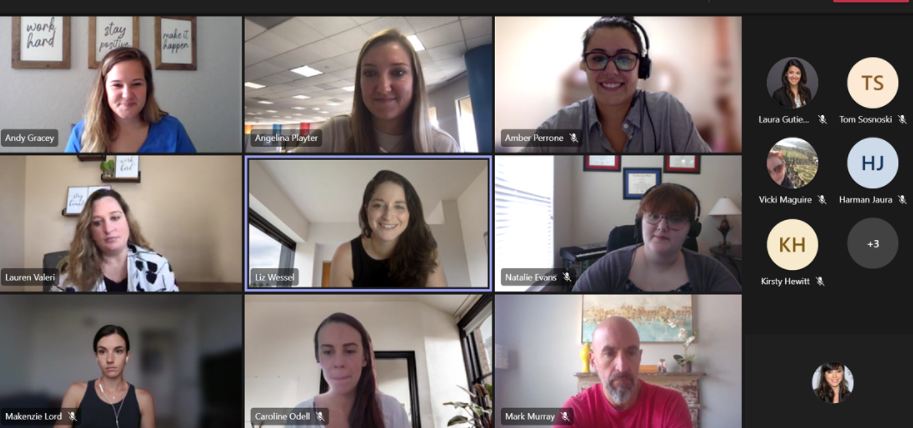 CEO and Co-founder of WayUp, Liz Wessel spoke to the group about her experiences as a woman entrepreneur. WayUp is a platform Liz founded for companies to recruit diverse, qualified candidates for early career positions. We were thrilled to hear her point of view about the challenges women face in the workplace. This space for candid discussions is where true innovation and understanding can take place.
Johnny Campbell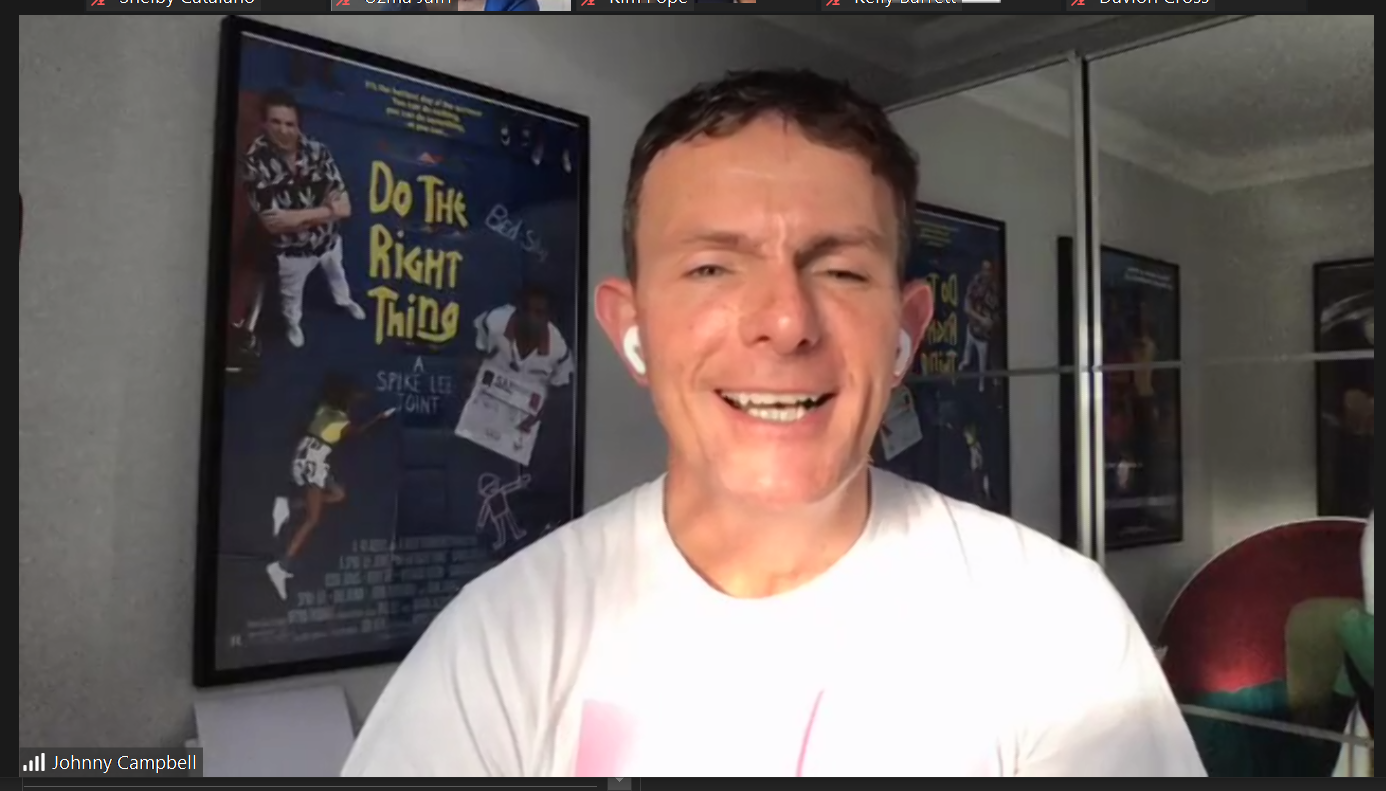 The CEO and Co-founder of SocialTalent, Johnny Campbell hopped on with our EBG and provided fantastic insights on his personal growth and journey, founding SocialTalent and his latest initiatives on furthering diversity. With a learning platform spanning multiple countries, he felt it key to mention the state of the job market today and how to keep diversity top of mind (and how he does so at SocialTalent).
This year, EBG members volunteered with SocialTalent's partner the Open Doors Initiative, an Ireland-based organization that provides opportunities to marginalized members in the community to create pathways to work through training, education and employment. This volunteer opportunity involved members partnering with a mentee to complete SocialTalent homework and go over exercise prompts, training and weekly check-ins.
Marnie Grundman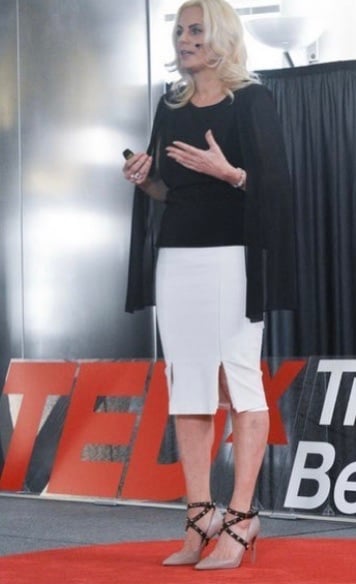 We were honored to have Marnie Grundman , author, public speaker and activist, on our Women Who Lead call. She spoke from the heart about her journey being a homeless teenager and how she persevered past her mother's abuse to not only survive, but thrive as well. Her experiences as a "surthrivor" were illuminating, and we are so grateful for her work to help victims reframe and redefine their trauma.
Looking forward
We're excited for what the next year has in store for our Women Who Lead EBG. The guest speakers have offered incredible insights and unique perspectives that have helped group members learn and grow.
As a takeaway, consider these questions for your next guest speaker:
What inspired you to start your business?
What's one of the biggest takeaways you've learned about diversity, equity and inclusion?
If you could give one piece of advice to someone wanting to start their own business, what would it be?
Top 3 favorite business books or podcasts you love
What's your "why?"
How does your company set itself apart from other competitors?
When it comes to diversity, what ways does your business support its employees?
How do you leverage EBGs in your organization? Let us know in the comments below!
Let's work together
Interested in taking the next step of your career? Click below to see what positions are currently open.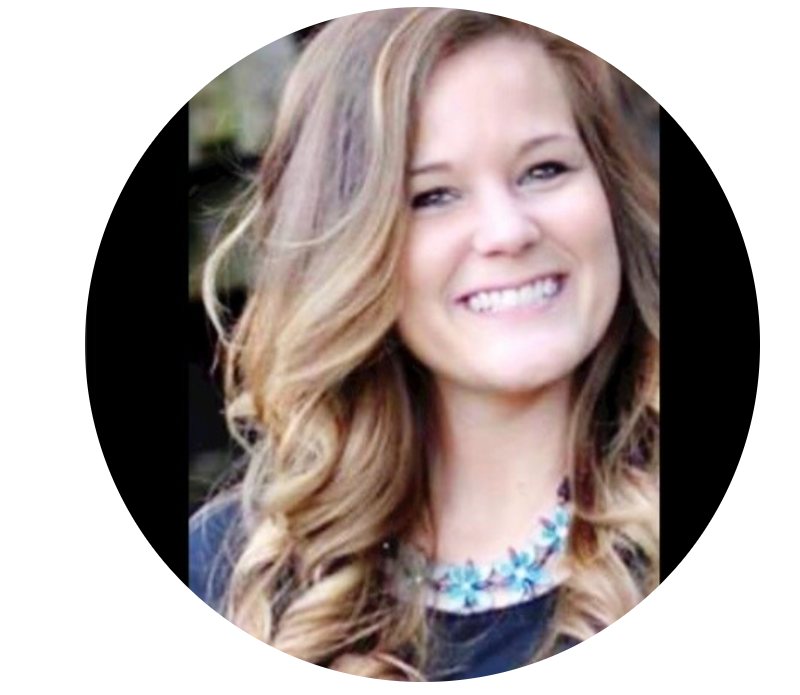 Andy is the Director of People & Culture and a Strategic HR Business Partner at WilsonHCG. A self-driven, results-oriented adapter of change, she takes the initiative on being a keen learner with constant enthusiasm for herself and others. Andy is on the BRITE board and a sponsor for our company employee belonging group Women Who Lead.
Related Resources