WilsonHCG on tour: End of the project...
January 2, 2019
Kyle Chesnut, a Senior Recruitment Consultant from Deerfield Beach in Florida, recently completed a temporary assignment in Amsterdam. He worked on-site with one of our multinational technology clients and relocated to the European City for three months. We've been speaking to Kyle to see how the project went.
After three months living in Amsterdam, working on client site, your secondment is over. Sum it up in five words!
Loved every minute of it!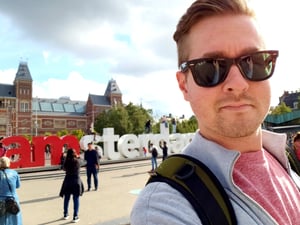 What has been the highlight of the assignment?
Personally, the highlight was gaining the global experience and exposure I have always wanted. This assignment enabled me to utilize all the recruiting skills and knowledge I have gained over the years and apply that on a global scale and learn new processes, stakeholder management skills and new recruiting techniques.
What have you learned during your time over in Amsterdam?
Working onsite in Amsterdam enabled me to learn an entirely new business platform and recruiting model. There are many nuances within the different countries within Europe that I was not aware of, so being based in Amsterdam was perfect as it meant I was able to learn while on the job. On a personal note, while I cannot carry a conversation in Dutch, I can read a bit now. All business and everyday conversation is done in English, however, in stores all the labels are Dutch so my reading skills certainly came in handy.
What about the client relationship? How has your secondment benefited the client?
The relationship between WilsonHCG and the client is stronger than ever. As we approached completion of the project, discussions began for continuing into 2019. They were so pleased with our activity, quality, and professionalism that we demonstrated that it has now resulted in new roles within new business lines and the need for a larger recruiting team.
Some people would be a little hesitant to pack up their stuff to move half-way around the world for an assignment like this, what would you say to them?
Do it! The decision to move halfway around the world was not taken lightly. Looking back, however, it was one of the best decisions I ever made. It allowed me to not only grow professionally, but personally as well. I pushed myself beyond my limits and and got to have some fun while doing it.
Tell us one thing you learned about Amsterdam while living there?
While living in Amsterdam I very quickly developed the ability to sense approaching bikes! There are more bikes in Amsterdam than there are people and especially at "rush hour" and on weekends. Cyclists are out in full force!
What will you miss most from your time in Amsterdam?
I will definitely miss working onsite with the client. From day one, I was made to feel welcome and part of their team. In the three months I was there, I made several friendships which will last well beyond the project. On the personal side, I will miss the city vibe. Amsterdam proved to be a very open minded and inclusive city that has so many cultures all in a fairly small radius. I loved exploring different neighborhoods at the weekend, as each one has their own personality and something new to discover.
Catch up on part one and two of this series about Kyle's secondment in Amsterdam here.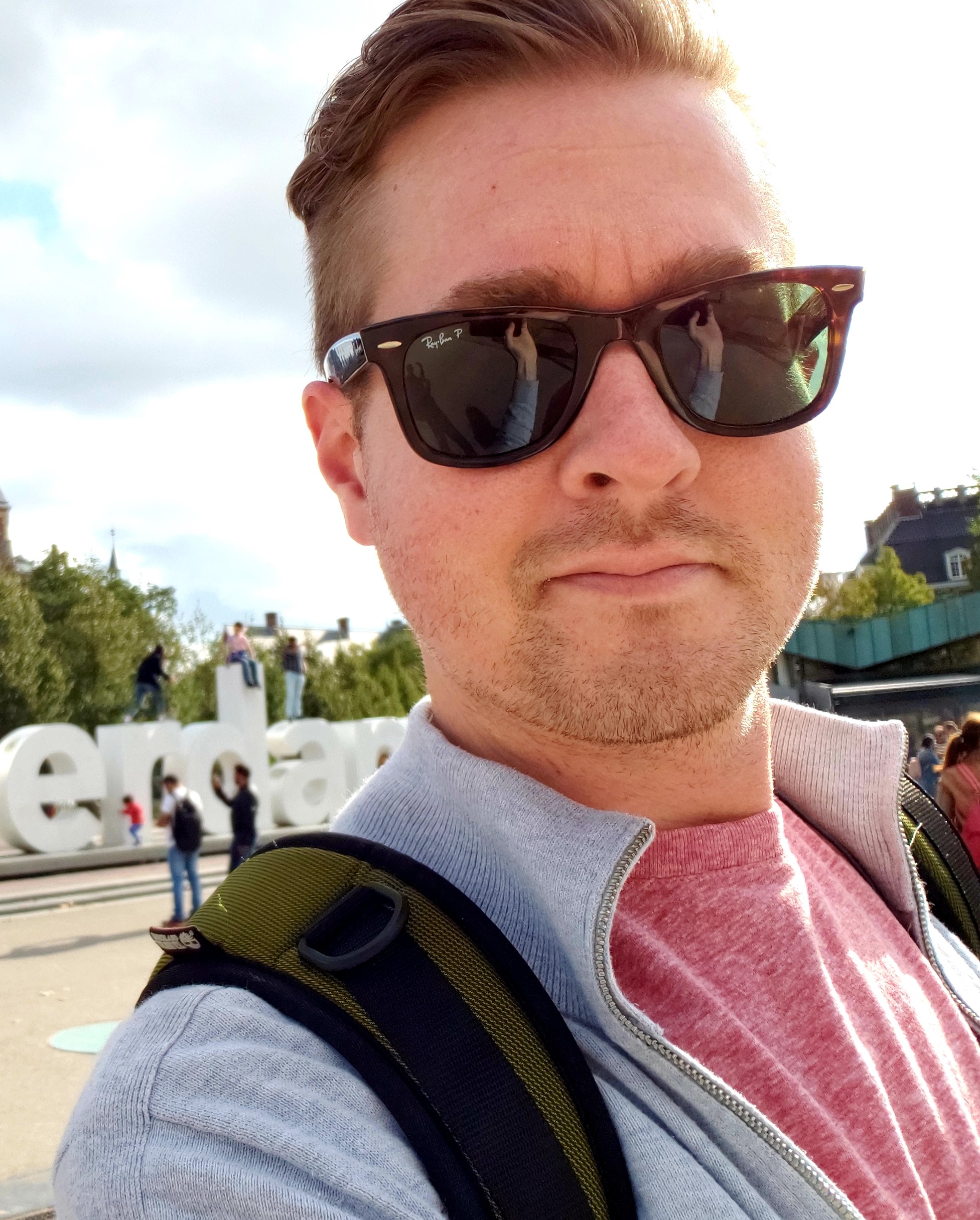 Kyle is a Recruitment Consultant with more than six years of sales and IT recruiting, consulting and talent acquisition experience. Kyle currently lives in South Florida and loves to go boating whenever possible. He also enjoys traveling, and tries to take at least 1-2 international trips each year.
Related Resources