Why organizations must use employment brand as a critical part of their talent acquisition strategies
April 24, 2019
Why organizations must use employment brand as a critical part of their talent acquisition strategies
Employment brand is by no means a new phenomenon in the world of talent acquisition - but organizations have realized that without a strong brand, they will struggle to attract top talent. The hiring market is in a constant state of change and we continue to hear that skills shortages are wreaking havoc for many organizations because there simply aren't enough people out there to fill the number of open roles.
Those working in talent acquisition have seen the relationship between employee and employer change dramatically over the past few years. A decade ago, employers had plenty of candidates to choose from, but the tables have turned and in a candidate-driven market, they hold all the cards. This is why a robust employment brand is so critical.
Leading companies understand that today's candidates are effectively customers and that employment brand basically acts as a shop window. By looking at your shop window, a customer (candidate) should be able to see what you are selling, ie your company values. It begins by outlining what your company is really selling (ie Employee Value Proposition) in terms of a career. Items to consider include:
Clearly articulated career path progression, personalized for each candidate
Showcasing your company's CSR efforts and showing that it's not simply about your bottom line
Providing hyper-personalized candidate experiences from the first to the last step in your process
By taking these items into consideration, and showing candidates that you do all of those things you're on your way to creating a compelling employment brand.
However, it doesn't stop there. It has to be a continual process. Consider the last time you saw an ad from a well-known retailer? I bet the answer is today - leading brands don't stop advertising when they become well-known, they continue to advertise to attract new customers and remind current ones they are still there. The same rules need to be applied to candidates as they do consumers. You have to constantly make candidates aware of what you have to offer just like the world's biggest retailers.
So how can you create a compelling employment brand?
WilsonHCG's 2019 Fortune 500 Employment Brand Report shows how some of the largest companies in the world position their employment brand. It continues to serve as a comprehensive guide for organizations that want to strengthen their own employment branding and use it as a benchmark against leading organizations and competitors.
While the marketing, branding, human resources, and talent acquisition teams, along with executive leadership, are held accountable for the essence of an organization's employment brand, it is the sum of all employees' actions that make it successful. Cooperation from all business units is required to create a candidate-centric hiring strategy. An entire organization - and its employee contributions, attitudes, and narratives - is responsible for earning the title of employer of choice.
And employment brand strategies must be holistic and target all types of employees, not just permanent workers. This is particularly important when you consider contingent talent comprises up to 36 percent of some organizational workforces - it's important this segment is not overlooked.
How to show candidates that you are an employer of choice
The best way to articulate this is through one of our clients, a global Fortune 500 medical technology company, that turned to us in order to rise above their competition as an employer of choice. It had a well-known consumer brand within its core market but lacked that strength with its employer brand so our specialist team looked at how to build a synergistic brand strategy that could be translated to various regions across the globe.
Our team of employment branding experts customized a variety of tools to evaluate, diagnose, and execute our client's enhanced employment brand strategy.
A core tool we leverage during all employment brand consultations is our comprehensive Fortune 500 Employment Brand Report and the methodology used to create it to gain insight into the client's brand and culture. This allows for benchmarking against industry competitors while supplementing our comprehensive interviews and research which is then combined with our internal data intelligence.
While a full employment brand consultation may not be on your roadmap this year, setting the goal to become an employer of choice is certainly achievable. You need to identify and clearly lay out your strengths and areas of opportunity and then prioritize based on your business objectives and considerations around budgetary constraints.
Start with your low hanging fruit and begin the work because a robust employment brand is now a necessity and not-a-nice to have. Without it, you really will struggle to attract top talent.
to find out how you can turn your organization into an employer of choice.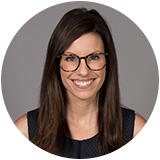 Kim Pope is the Chief Operating Officer at WilsonHCG, a global talent solutions leader that elevates the delivery of talent partnerships and transforms them into impactful business functions. A leader with an eye for innovation, Kim has played an influential role in the company's double-digit growth through numerous acquisitions and funding from PE firms over the years. She is currently featured as an expert on the Forbes Human Resources Council and was named in SIA's 40 under 40 list, a Tampa Bay Business Journal BusinessWoman of the Year honoree and SIA's Global Power 150 Women in Staffing. Kim's forward-looking perspective inspires her team to continually evolve the WilsonHCG brand and solution offerings.
Related Resources