Three steps to smarter healthcare recruiting
December 17, 2015
The shortage of healthcare staff is a subject industry professionals have been hearing and talking about for years. The numbers can be intimidating, especially for healthcare recruiters who are consistently challenged to find the best hires. We've been in the shortage for over a decade now: The American Medical Colleges and the American Hospital Association indicate we've been in the shortage since the early 2000s. So, how do you attract top talent in a healthcare recruiting market that is so competitive and where the candidates call the shots?
Get the latest career-focused blogs and more by joining the WilsonHCG talent community here.
Understand the Market
First, let's look at the why.
With the rapid growth of an aging population in the US comes an increase in chronic disease. As a result, the demand for professionals to care for this population is on the rise. While these factors create more demand for healthcare professionals, the supply just isn't keeping up.
A couple of reasons include:
The lack of increase in graduating medical students (physicians)
The costs of medical school continuing to rise (deterring students from the path into medical school)
The decline in primary physicians (they earn about half of what their specialty colleagues are making)
The shortage of nurse and nurse practitioner professors
Schools having to decline admissions to many nursing students because of the lack of teachers
So, as a recruiter looking for these healthcare professionals, what do we do?
Get Creative With Sourcing
We have to get creative and use some strategic sourcing plans to contact passive candidates. Direct source your physicians, physician assistants, nurse practitioners, licensed mental health professionals and rehabilitation therapists on HealthGrades and ZocDoc. On these sites you will find potential candidates by location and specialty. Reaching out to them on LinkedIn is an effective way to contact and network with healthcare professionals. Ask them if they can help you: Do they know anyone who would be interested in your opportunity?
In any given month, there are over 1.3 billion active Facebook users. Healthcare professionals are on there. Reach out to them. Simple searches using their job titles can bring up lists of people to contact. Also, healthcare professionals have other hobbies and interests. They like to join social Facebook or Meetup groups with locals in their area. Network in these interest groups and ask if there are any professionals who would like to connect. This works great in small, remote areas! They may not be actively looking for work but you may have an offer they can't refuse.
Provide Value in Your Offer
As talent acquisition professionals, we are all competing for a small pool of experienced professionals right now. We need to get creative not only with sourcing but also with offer packages. Hospitals are becoming aggressive with perks such as sign-on bonuses for experienced candidates. They are offering incentives to ensure new hires stay.
When speaking with a potential candidate, find out what motivates them or what is lacking in their current job and company. You'd be surprised of how many candidates discuss things like health benefits, tuition reimbursement, professional certification/ licensure reimbursement, 401(k) plans, flexible scheduling and work-life balance as high priority items on their wish list, instead of a higher salary. We need to actively listen to our candidates. If we listen and find out what's truly important to each one, we can take that information when presenting a job opportunity to them and highlight their wish list items for a perfect fit.
We are living in a digital age with no borders or boundaries. We have more tools at our fingertips to assist in getting and keeping connected. Using the competitive atmosphere to our advantage to package irresistible employment offers, we will be able to attract the top level healthcare talent.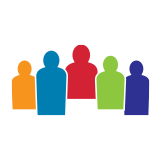 WilsonHCG is an award-winning, global leader in total talent solutions. Operating as a strategic partner, it helps some of the world's most admired brands build comprehensive talent functions. With a global presence spanning more than 65 countries and six continents, WilsonHCG provides a full suite of configurable talent services including recruitment process outsourcing (RPO), executive search, contingent talent solutions and talent consulting. TALENT.™ It's more than a solution, it's who we are.
Related Resources