The state of talent mobility has changed – will you change with it?
May 14, 2021
The flavor of the week in the world of talent involves a widespread overhaul of internal mobility programs. Our recent roundtable discussed challenges around keeping people in the workplace engaged at the risk of losing them to the competition. Half of the respondents in a LinkedIn study of more than 1,500 talent acquisition professionals from 28 countries expect their recruiting budget to decrease, meaning it's mission-critical to upgrade internal talent mobility programs. Employees want to feel their full potential is being reached; otherwise, you might be saying goodbye to top performers.
Multiple job offers are the new norm.
What we heard: Candidates are ghosting employers more often than ever before because they're juggling multiple offers. This last-minute "I've accepted a different offer" response – after offer letters are sent – bottlenecks hiring and leads to a leaky funnel.
What we understood: After a difficult 18 months, job seekers are deciding what they value in a job and considering how they're treated by their employer. As a result, a growing interest has emerged around ways companies can better position themselves in the market as employers of choice.
What is required: Reevaluating what's most important to candidates and employees will help you strategically overhaul an internal mobility program to retain top talent. Additionally, updating employer value propositions (EVPs) to reflect new opportunities and perks during this new world of work positively positions you.
Texting wins the time-to-conversion game – every time.
What we heard: Industry experts indicated text recruiting consistently yields quick results. Candidates who are active leads are more likely to respond to a recruiter's text as soon as ten minutes after initial contact is made compared to emailing or calling. It's also useful for sending outbound notifications.
What we understood: Using texting as a channel to prequalify candidates works well – especially when trying to cut down on time-to-conversion as a key performance indicator (KPI). This quick conversation can ensure the right fit for all parties.
What is required: Acquiring technology that supports and tracks text recruiting efforts is necessary to drive sustainable progress in this area. Also essential is the long-term work around building a talent pipeline where your tech seamlessly synchronizes with everyday processes.
Quality attracts quality for candidates – so show your best people off.
What we heard: Candidates count on current employees to paint an accurate picture of what working at your company is really like. Providing snapshot testimonials through video reveals an authentic impression of who they'll be working with and whether they will feel a sense of belonging.
What we understood: Shedding the pomp and splendor around heavily edited, polished videos is the name of the game. Giving employees the platform to communicate the reality of their day-to-day responsibilities lets your culture speak for itself and, by proxy, attracts top talent who resonate with those sentiments.
What is required: Buy-in from senior leadership is essential to push employee testimonials forward on your career site and social media. Aligning regular communication allows you to present diverse employees with differing backgrounds. Their stories and honest feedback are what make your company appealing.
Internal mobility only works if the culture works for it.
What we heard: A supportive, encouraging culture so employees can pursue different job positions for growth is necessary or else companies will continue to suffer talent gaps. Managerial perception around keeping top performers (as some see transfers as "poaching") causes more problems than it solves.
What we understood: Managers must gain competency around career mapping, both in their own departments and the larger business. Ultimately, the responsibility of talent mobility needs to be reframed around building people up, and not hoarding them because they're good at their current position.
What is required: Reassess focus around external hiring and invest time where internal employees can be trained for more skilled roles. Managers must prioritize growing employees – whether in their department or not – rather than losing them to other companies. This culture shift starts from the top and trickles down.
Consistent job reviews matter.
What we heard: Having good reviews is important – but consistency around those reviews reigns supreme. In fact, 75% of people explore a job board first when starting their job search according to Talentegy's 2019 candidate experience report. Candidates' strategic approach here indicates a desire to find a company that matches their values and beliefs.
What we understood: Emphasizing internal talent giving reviews and testimonies should be a quarterly initiative. These should also be regularly updated to reflect current employees, and not those who have left the company.
What is required: Exercise thoughtfulness in your review responses and which to pin. Encourage your current employees to leave reviews, especially high-demand positions so inquiring candidates can gain insights easily. Finally, close the loop by surveying those recently hired to figure out what drew them to your company so you can continue doing more of what works.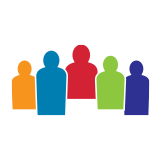 WilsonHCG is an award-winning, global leader in total talent solutions. Operating as a strategic partner, it helps some of the world's most admired brands build comprehensive talent functions. With a global presence spanning more than 65 countries and six continents, WilsonHCG provides a full suite of configurable talent services including recruitment process outsourcing (RPO), executive search, contingent talent solutions and talent consulting. TALENT.™ It's more than a solution, it's who we are.
Related Resources