The Secret To Recruitment Marketing: Attracting Top Talent In 4 Steps
July 20, 2015
Simply put, an organization cannot function or remain successful without highly skilled individuals. How to attract talented employees to your company is often the question HR leaders face. This is where recruitment marketing comes into play. To ensure you are attracting top talent, it is imperative to adopt a marketing mindset – one that considers industry and competitor trends; global, national and regional drivers; and effective methods of engagement. Of course, having a solid brand, and more importantly, solid employer brand, is the first step in the attraction phase. Once this has been accomplished, it is time to design and execute a strategic recruitment marketing plan to gain top talent.

To do this, I have outlined four steps to keep in mind when using marketing strategies to attract and recruit top talent.

Step 1: Your Employment Brand and Reputation
Before building a strong workforce, a company has to be cognizant of its reputation in the industry. Social reputation sites such as Glassdoor and Indeed are just a couple of examples of ways that prospective candidates can get an idea of what it's like to work for your company. These reviews will give you a nod to what employees love about your company.
A company must start from within before marketing its employment brand though. Do you have a strong employee value proposition (EVP)? And more importantly, do your recruiters fully understand the EVP and communicate it effectively to prospective talent? Recruitment marketers need to be experts in recognizing their company's strengths and sharing those with candidates. The ultimate goal is to find genuine matches between candidates and your company's roles and departments.
It's also important to keep in mind that reputation monitoring is never over, and should be an ongoing process across the entire organization.
Step 2: Initial Outreach
Initial outreach is key to gaining a candidate's attention and a ho-hum email won't make you stand out. You need to show the candidate how your company is like none other and how much impact they would have on the organization. Your outreach email is your first impression. Make it good!
What is it about your company that will grab the candidate's attention in a short amount of time? If you include a job description, make it fun! Each job description should be catered to the target candidate pool. If you want to catch the interest of a web/app developer, include humor or terms that bring the job description to life. YouTube links, company culture pages and articles about your company's success will help your email get read.
Step 3: Open Communication
So, you have their attention. Now, what? Keep that line of communication open and keep them engaged. Don't be that "robotic recruiter" we've all heard complaints about. Always be mindful of your target candidate. Remember, candidates are people who are looking for or open to a job opportunity, so make it conversational. They can naturally discern when someone is genuine and invested in their actual interest. This is a simple concept but one that goes unnoticed quite often.
Personalize each email with a something that caters directly to the candidate (e.g., they mentioned an upcoming trip so you can include "safe travels" in the follow-up email.) If you are on the phone, make it a conversation. Listen to the candidate and refer back to things they've mentioned. This ensures the candidate that you actually are listening to them and care about their thoughts. When a candidate feels comfortable and genuinely engaged, they will naturally be more attracted to your company. Recruiters are the front line and "face" of the company. So, give your organization a good "look."
Step 4: Accept or Decline
"They can't all be gems," but that doesn't mean they won't eventually be the perfect candidate for another open position for your company. Recruitment marketing does not end the moment a candidate is rejected or he or she rejects your offer. Invite candidates to your talent community, and let them know that this relationship can continue. A position might open up that better suits their skillset, they might gain more experience down the road or they might know people they can refer. A key component in recruitment marketing is understanding that the line of communication never ends.
How have you incorporated marketing into your recruitment techniques? How has this helped you in attracting top talent?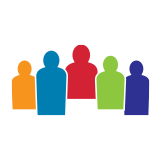 WilsonHCG is an award-winning, global leader in total talent solutions. Operating as a strategic partner, it helps some of the world's most admired brands build comprehensive talent functions. With a global presence spanning more than 65 countries and six continents, WilsonHCG provides a full suite of configurable talent services including recruitment process outsourcing (RPO), executive search, contingent talent solutions and talent consulting. TALENT.™ It's more than a solution, it's who we are.
Related Resources