Proactive Recruitment Marketing Ideas: Forget "Post & Pray" Mentality
March 16, 2016
The evolving recruitment industry and how candidates research employers have created the need for innovation and creativity to find and attract qualified candidates. These strategies are now just as much marketing as they are recruitment.
Instead of posting a position on a job board and waiting for applicants to come streaming in, recruitment professionals have become more strategic in their communications, job postings, outreach and more. Using aspects of marketing such as social media, creative content and market research can create significant advantages for your company. There are several ways in which proactive recruitment marketing can be beneficial to attracting interested, top-quality candidates to your company.
Below are a few examples of how some companies are adding some personality to their employer branding and recruitment marketing.
Better Job Descriptions
While it's important to include the main responsibilities and qualifications for a position, there are other ways to break from the mundane nature of a traditional job posting. With a little creativity and out-of-the-box thinking, you could create job descriptions that will engage and excite candidates while representing your company culture. Consider including fun verbiage, company culture pictures and videos or "a day in the life" testimonial of someone currently in that role or department.
A good example of this can be found on Woot's career site. Woot's job descriptionsare comedic and relevant to the candidates reading it. They include sections that make it interesting to read, even when covering the less-than-exciting expectations of the job. Some sections include: "in this job you'll learn," "potential hazards," "if Woot were a super hero, you'd be" and "worst part of the job."
For example, in a job description for an administrative assistant position, it was mentioned that the employee would become so skilled, that they'd appear instantly when someone merely whispers their name. The job descriptions are worded as if they're having an amusing, upbeat and quirky conversation with the candidate. Through the casual language, interactive nature and unique content of Woot's job descriptions, the company allows candidates to relate to the position for which they are applying.
Creating a job description with the marketing team could tremendously help your employer branding, attract a variety of candidates and help your company stand out from the rest. Candidates might even find themselves reading all of them! Just be sure the tone your job description matches the company culture. You don't want to mislead candidates into thinking the company or the job is something it's not.
Email Campaigns to Talent Communities
While it's helpful to have a talent community full of candidates interested in your company, organizations may slip from those candidates' minds if they're not consistently engaged. There are many resourceful ways to keep those candidates in the loop, such as sending out eblasts with company updates, upcoming events and information regarding new opportunities within the company. Mixing in personal outreach will also make the candidate feel significant.
A prime example of this would be Zappos' recruitment methods. Instead of job descriptions, the company heavily promotes candidates to sign up to be a "Zappos Insider," which provides ways to connect personally to a relevant recruiter. That's right, recruiters' contact info and social media handles are boldly displayed. Having such a robust and interactive talent community allows candidates to speak with ambassadors, look at employee blog posts, see updates on departments' events and connect with recruiters on social media regularly. The benefit of Zappos' talent community is that candidates can begin building relationships with recruiters and other people in the company before they're even considered for a position.
If reading blogs doesn't give you enough of an idea of their company culture, their Instagram account will definitely enlighten you. Leveraging Instagram to enhance its talent community shows candidates transparency and provides additional insight into Zappos' work environment and company culture.
Keeping candidates drawn to the positive and appealing aspects of working for your company via talent communities definitely outweighs hoping that they decide to check back to see if your company has a new job posting. This approach keeps the company on the forefront of candidates' minds and gives them options to communicate quickly, providing instant gratification – a sometimes rare occurrence for job seekers these days.
Interactive Employment Brands
The use of marketing becomes a crucial component in defining a company's employer branding goals. Companies must be collaborative in figuring out how to sum up what aspects define them and make them marketable to candidates. Writing up a paragraph or two about your awesome company culture, employee engagement activities and fun work environment only gives candidates a small glimpse of what your company has to offer. Show candidates what benefits and perks they will be offered by joining your team as well – use pictures, videos and social media to put your brand into perspective.
Adobe's brand is the perfect case study. Their Adobe Life blog is filled with not only media that portrays its company culture and team environment, but also content that highlights the company's values, the employee value proposition (EVP), the sense of community within the organization and the effect of the company on the everyday lives of its employees. Several videos on the website show candidates the strong relationships that are formed between employees who work at Adobe, both inside and outside of work. One video shows a unique field trip event hosted by the company in which employees are able to meet and get to know one another's families. This showcases the company's passion for creating a supportive, open and strong community among its workforce. There are also videos with content relating more to the technical side of working for Adobe. These give prospective candidates a down-to-earth and informative idea about the daily workload and tasks of employees in a particular job function, allowing candidates to envision themselves in those roles.
Adobe has created a way to brand using marketing that leaves candidates thinking: "Why would I want to work anywhere else?" Creating a strong employer branding plan and marketing it is one of the best investments for recruiting top talent that your company can make. Rather than using career pages as a vehicle for posting job descriptions, use it to show candidates why they should be working for you.
As you can see, Woot, Zappos and Adobe have implemented serious marketing strategies to benefit their recruitment functions, and they seem to be working well. Recruiting isn't black and white, and it's not about going on redundant and time-consuming resume searches or wasting time posting as many job descriptions as you can. Taking the time to use marketing resources to reel in candidates creatively and target your outreach will make the recruitment process more engaging for candidates with better results for employers.
[Webinar] Recruiting is marketing. Watch a recast of this webinar for 4 steps to get started!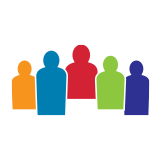 WilsonHCG is an award-winning, global leader in total talent solutions. Operating as a strategic partner, it helps some of the world's most admired brands build comprehensive talent functions. With a global presence spanning more than 65 countries and six continents, WilsonHCG provides a full suite of configurable talent services including recruitment process outsourcing (RPO), executive search, contingent talent solutions and talent consulting. TALENT.™ It's more than a solution, it's who we are.
Related Resources