At A Glance: How To Leverage Market Research For Recruitment
January 14, 2016
Research done correctly can help you pick the perfect hotel, see a good movie, eat at a delicious restaurant, drive the right route – and hire the ideal candidate. Market research has evolved significantly, particularly in the human resources sector, thanks in part to the overwhelming amount of information readily accessible. Now, how to leverage that research and HR data to develop proactive talent acquisition strategies.
You might also like: Recruitment's Relationship With Market Research
Recruiters, staffers and talent acquisition professionals should be accustomed to using market research. It makes the job of strategically targeting qualified candidates much easier if you come over-prepared. Challenging markets, positions or divisions to find talent for usually have a clear underlying problem, and it's impossible to overcome it until you can identify what it is. Researching is the first step to recognizing the most difficult aspects of the recruitment process and overcoming it.
Below is a detailed look at how talent acquisition professionals should be using research during the recruitment process. Analyzed in the proper way, research can provide valuable insight for HR teams.
Relevant job boards and databases: Job boards account for 18 percent of external hires, so don't overlook this traditional source.

Industry trends: Take a look at the Bureau of Labor Statistics: Industry Insights research and you'll quickly see how easy it is to analyze industry trends and employment statistics.
In-depth position knowledge: According to iCIMS' Hire Expectations Institute, 61 percent of hiring managers said recruiters had, at best, a low to moderate understanding of the jobs they were recruiting for. You don't want to be contributing to this statistic!
Supply and demand of qualified candidates: This will give you an idea of how competitive the market is for your specified positions. It will provide insight on whether you should offer relocation for hard-to-fill positions.
Direct source: Tools like the Hoover's database is useful to gain access to passive candidate information.
Professional groups and associations: Join all relevant groups on LinkedIn and local professional groups that are specific to the position for which you recruit. Those who are a part of these groups are all at least passive candidates for you.
Recruitment metrics benchmarks: Have an idea of what the industry-, location- and position-specific time-to-fill, offer acceptance and submit-to-interview rates are so you set the right expectations of recruitment for yourself and your managers.
Compensation analysis: In 2014, the average raise an employee receives for leaving is between a 10 to 20 percent increase in salary. You'll want to know what compensation looks like for similar positions in a similar market before making offers to candidates.
University programs: Are you partnering with local university and college career departments? If not, you're missing out on eager talent. Not only is this an excellent resource for building out your internship program, but it also lends itself to entry-level hiring.
Market trends and knowledge: Your familiarity with the market should include all of the latest happenings, including mass company lay-offs and major relocations, for example. Sign up for local news and business alerts so you have insight into market shifts.
Niche job boards: Don't underestimate the power of industry- and position-specific job boards These top 50 best niche job boards will get you started.
Social media research: According to Jobvite's 2014 Social Recruiting Survey, 46 percent of jobseekers have modified their privacy settings – and recruiters are looking!
Online presence: Look for candidates' personal websites and published blogs. These should be accessible from their LinkedIn profile and they show if a candidate is a thought leader in their field.
The above is simply a starting point to accessing the incredible amount of data and market research available to talent acquisition professionals. This is the basis for designing a multifaceted, proactive recruitment strategy. Understanding the importance of research and leveraging that information in the primary stages of recruitment will help combat potentially problematic areas. As talent acquisition professionals, it's important to step back from the day-to-day and look at the big picture. Investing time upfront will save you in the long run.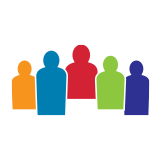 WilsonHCG is an award-winning, global leader in total talent solutions. Operating as a strategic partner, it helps some of the world's most admired brands build comprehensive talent functions. With a global presence spanning more than 65 countries and six continents, WilsonHCG provides a full suite of configurable talent services including recruitment process outsourcing (RPO), executive search, contingent talent solutions and talent consulting. TALENT.™ It's more than a solution, it's who we are.
Related Resources