Sourcers: Talent Acquisition's Strategic Partners
September 3, 2015
My first experience in the talent acquisition field was becoming a strategic sourcer for an internship during my senior year of college. I was excited to be involved in this fast-paced industry and couldn't wait to help connect jobseekers and job opportunities. But, when my manager asked me if I knew anything about strategic sourcing and searching for resumes, I stared blankly at my computer screen unsure of where to start.
For more strategic sourcing ideas, check out 4 Creative Recruiting Ideas HR Leaders Should Invest In [Article]
The idea of searching for resumes for hours seemed daunting and tedious, and the job became intimidating. It wasn't until I started my full-time job as a sourcing specialist at WilsonHCG that I gained the knowledge I needed to be successful. Along with this knowledge, I soon learned how creative sourcers could be when it comes to finding candidates.
Within the first few months, it was easy to see how different this job was from my internship. Sourcers didn't spend their whole week researching resumes on a job board. Instead, I learned that this function is more strategic than that. The team is collaborative, shares knowledge, tracks trends and shifts approaches quickly. Every search is done with purpose and everything a sourcer uncovers is valuable. But the thing that surprised me the most when I first started was how inventive sourcers were in their tactics.
Some of the important sourcing guidelines that I've learned through educational opportunities and support from my mentors (and even through my own discovery) are as follows:
Industry trend research
The sourcing function requires you to deeply mine for talent, sometimes in the most unorthodox ways. There are so many tools, technologies, job boards and communities out there that can be utilized for specific jobs, industries or markets. An effective sourcer is someone who takes time on a regular basis to find these new options, test them out and then train their teammates. There have been times that I've come across an obscure site or platform that turned out to be an amazing resource for finding top talent.
Creative sourcing
Researching resumes on popular job boards and broadcasting jobs doesn't cut it anymore. Candidates don't always promote their experience in the same place nor can they be engaged by a simple call or email. For hard-to-fill positions, such as IT or medical, it can be challenging to connect with candidates. In order to avoid hitting a wall, sourcers need to get creative in their methods. Are you sharing your jobs in the right areas? Are you marketing your jobs to capture the attention of the right people? Have you utilized industry-specific job boards to research candidates? These are some of the questions we consider on a daily basis, and we're always tweaking our methods to yield the highest quality results.
Tracking and insights
Market research and documentation skills should be two of the most important skills a sourcer masters. It's key to track every candidate you come across, from where you found the candidate to why they did or would not take the job. These facts should be evaluated regularly so you can change your tactics if necessary. Additionally, sourcers should share trends and findings with hiring managers to help adjust the overall strategy. For example, is the company not attracting candidates because the compensation is not relative in the market? Or, maybe the employer brand is poor so candidates aren't willing to make the switch. These details are crucial to know when it comes to being competitive in the war for talent.
Collaborative learning and mentorship
Although sourcing is an individual function, your team is essential to your accomplishments. Creating an expectation that sourcers keep up with the trends is necessary but creating an environment where collaboration and crowdsourcing is part of the culture is even better. I've seen our sourcers grow and become more effective in their strategies each time our team gets together to learn. And collaborative learning aids in the agility of sourcers – ensuring the team is strong enough to switch gears quickly and make an immediate impact. Making time for these knowledge-sharing events should be a priority.
Effective communications
Sourcers should partner with individuals in the organization who have the expertise in marketing, legal and HR to create effective communications. Marketing can teach you to create better job ads, social media promotions and initial email messages for candidate outreach. Legal and HR can help properly word the communications you provide to candidates regarding updates during the process. Additionally, they can help you develop interview screeners that ask purposeful questions to get to the core of a candidate's experience. Utilizing these partners for communication development will help you attract top candidates, identify talent earlier and stay compliant with regulations and laws.
Not only have I been provided a solid education on sourcing, I'm empowered to continually develop the sourcing function into something better. I've had the opportunity to help mentor and mold other sourcers that come into the organization to always be on the lookout for innovative methods. At this rate, I'm excited to see what new tactics we'll come up with in the months and years to come!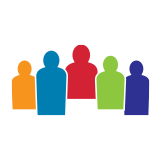 WilsonHCG is an award-winning, global leader in total talent solutions. Operating as a strategic partner, it helps some of the world's most admired brands build comprehensive talent functions. With a global presence spanning more than 65 countries and six continents, WilsonHCG provides a full suite of configurable talent services including recruitment process outsourcing (RPO), executive search, contingent talent solutions and talent consulting. TALENT.™ It's more than a solution, it's who we are.
Related Resources